Influential and widely respected architectural historian and advocate for 20th century architecture dies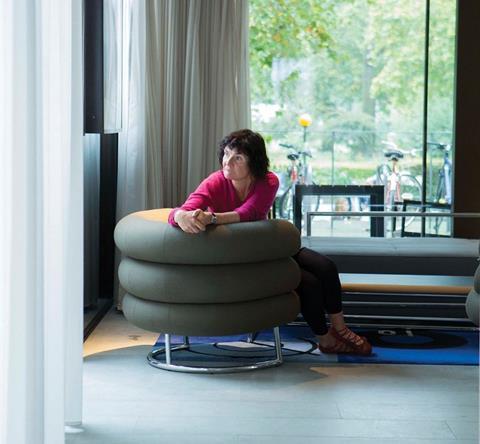 The highly regarded architectural historian and campaigner for the preservation of modernist architecture, Elain Harwood, has died at the age of 64.
Harwood was born in Beeston, Nottinghamshire in 1958 and studied history at the University of Bristol. She began her career in architectural conservation at English Heritage in 1984, where she initially took a temporary position. It was to become her principal workplace for the rest of her career.
Her knowledge of the sector grew through her attendance on a part time course on historic building preservation at the Architectural Association. From 1996 to 2004 she was responsible for making most of English Heritage's listed building recommendations for the post 1945 period. She continued to work for the organisation, in its guise as Historic England, up until her death.
She was also well known for her work with the Twentieth Century Society, where she was a trustee for many years.
Harwood was the author of numerous books on modern British architecture, notably Space, Hope, and Brutalism: English Architecture, 1945–1975, as well as Brutalist Britain: Buildings of the 1960s and 1970s.
Architectural critic Hugh Pearman said: "She was the great and ever enthusiastic chronicler of British post-war architecture."
Former RIBA President Ben Derbyshire said that Harwood's death was "A huge loss to Historic England, Heritage in general, C20th architecture in particular and anyone who knew and enjoyed her amazing spirit."
Also read >> Brutalist Britain by Elain Harwood