Allies & Morrison, Metropolitan Workshop and Hayhurst and Co also among architects on six-year deal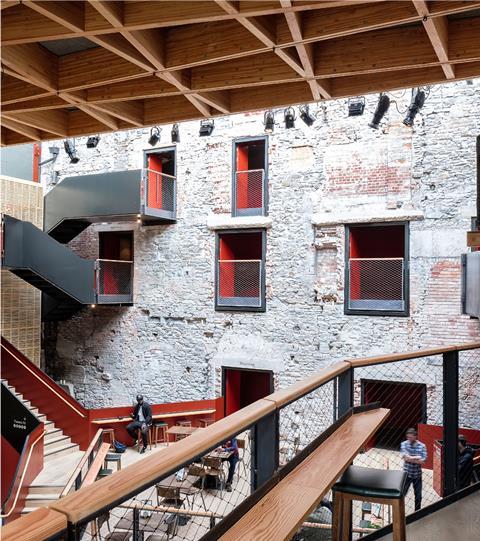 DSDHA, Haworth Tompkins and Levitt Bernstein are among more than 100 firms to have landed places on a huge £500m consultancy framework.
Other practices to have picked up work include Metropolitan Workshop, Avanti, RCKa, Daykin Marshall, Fraser Brown MacKenna, BDP and Waugh Thistleton.
The six-year framework, operated by procurement specialist LHC and launching today, covers a wide range of construction services across 24 lots.
It will be open to all public sector bodies in two UK regions, with one set of lots covering London and the south east and another covering the north of England, the Midlands and East Anglia
Each region has a lot for architecture services, with BPTW, Jestico & Whiles and Karakusevic Carson also on the list. Allies & Morrison secured a place on the architecture lot covering London and the south east.
Ethan James, LSE acting regional manager, said: "This is the first time we have offered a framework like this to our region, which has been designed to provide a comprehensive range of high-quality consultancy services across multiple disciplines to the public sector for projects of all sizes."
Bidders were evaluated based on scenarios reflecting real life situations that clients would encounter, assessing areas such as customer service, site and procurement risk, Mr James added.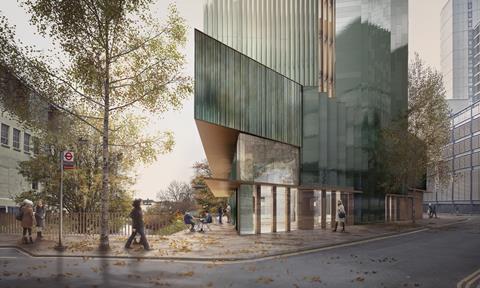 Full list of suppliers on LHC's £500m consultancy framework:
Academy Consulting Solutions Limited
ADP Architecture
AHR Building Consultancy
Airey Miller Ltd
Allies & Morrison
Architecture00
Arcus Consulting LLP
Aura Newcastle Ltd
Austin-SmithLord LLP
Autor Ltd
Avanti Architects
Bailey Partnership (Consultants LLP)
Baily Garner LLP
BDP
Beta Design Consultants
Betteridge & Milsom
Blakeney Leigh
BPP Construction Consultants
BPTW
Buro Happold
Butler & Young Associates
ByrneLooby Partners Limited
Calfordseaden LLP
Campbell Reith Hill LLP
Capital Property & Construction Consultants Ltd
Caulmert Ltd
Clancy Consulting Ltd
Costplan Services (South East) Ltd
Couch Perry Wilkes
Currie & Brown UK
Curtins Consulting Ltd
Daniel Connal LLP
Daykin Marshall Studio
Desco (Design & Consultancy) Ltd
DMR Surveyors Ltd
DSDHA
ECD Architects
Egniol Consulting Limited
Elvet Construction Consultants
Faithful+Gould
Faithorn Farrell Timms
Fraser Brown MacKenna Architects
Fusion Project Management Ltd
Gladstone Consulting Ltd TA Safety Advisors
Glancy Nicholls Architects Ltd
Gleeds Management Services Limited
Gotch Saunders & Surridge ta
GSS Architecture
Haworth Tompkins
Hayhurst and Co
HBL Associates
Hickton Consultants
HKS Architects
Hunters
IK Consulting Engineers Ltd
Initiate Consulting Limited
Jestico + Whiles + Associates Ltd
John Rowan and Partners LLP
JPN Projects Ltd
KAEBCA, a consortium of three architecture practices: Cairn, Ebba Architects and Kristofer Adelaide Architecture
Karakusevic Carson
Keegans Ltd
Kier Business Services Ltd
Levitt Bernstein
LSI Architects
Malachy Walsh & Partners
Marcel Hendricks & Partners Ltd
Marstan BDB LLP
Martin Arnold Limited
McBains Cooper
MESH Construction Consultancy
Method Consulting LLP
Metropolitan Workshop
Michael Dyson Associates Limited
Moll Architects
Montagu Evans LLP
MPN UK Ltd
One Consulting Group
Perega
Pick Everard
Pierce Hill Project Services Ltd
PinnacleESP
Playle & Partners LLP
Potter Raper Ltd
Price & Myers LLP
Pulse Associates Ltd
Quaye Services Ltd
Quod
Rapleys LLP
RCKa
RG+P
Richard Jackson Ltd
Ridge and Partners LLP
Rise Management Consulting
Rock Townsend
Rund Partnership Ltd
Silver DCC
Stace LLP
Stantec UK Ltd
Starris Projects Ltd
Storm Tempest
Structa LLP
Summers Inman Construction and Property Consultants
The Fulker Consultancy
Thomas & Thomas
Tisserin Engineers
TOCA
Turley Limited
Turner & Townsend Project Management Limited
Ward Williams Associates
Watts Group Limited
Waugh Thistleton Architects
Welling Partnership Property and Construction Consultants
Wren Architecture & Design Ltd
WT Partnership