Councillors are told demolition and new-build has lower whole-life carbon than refurbishing existing building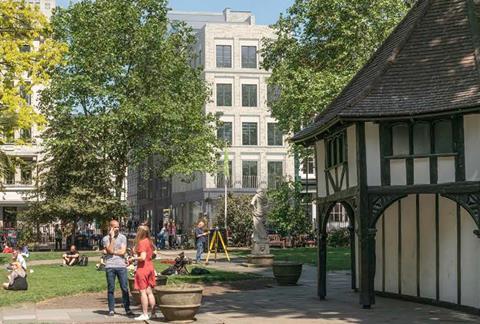 DSDHA is poised to get planning permission to redevelop a corner plot in Soho Square with a new mixed use scheme that would be one storey taller than the 1970s structure currently occupying the site.
Its proposals for Lothbury Property Trust would see 12 Soho Square and 3-7 Soho Street demolished and replaced with a seven-storey building featuring roof terraces, as well as ground-floor retail and restaurant space. The bulk of the new building would be for office use.
Westminster council planning officers are recommending the scheme for approval at a meeting tonight.
They said DSDHA's proposals were acceptable in design and conservation terms and that the new building's facades would be a "significant improvement" on those of the existing building, which is next to a grade II*-listed terrace house that dates back to the 17th century.
Officers noted that the "additional height and bulk" of the new building would cause additional harm to the setting of the north side of Soho Square, but they said the "less than substantial" harm would be offset by the new building's improved appearance.
Their report to members of the city council's planning committee said a carbon design report submitted on behalf of Lothbury demonstrated that the whole-life carbon associated with the project would be less than refurbishing the existing building.
"The carbon emissions associated with the construction of the refurbishment scheme are 464,398kh CO2e whilst carbon emissions associated with the construction of the redevelopment are 436,683kg CO2e," it said.
"The reason the construction carbon emissions are so similar is that refurbishment of the existing building requires extensive intervention due to the presence of asbestos in the horizontal structure.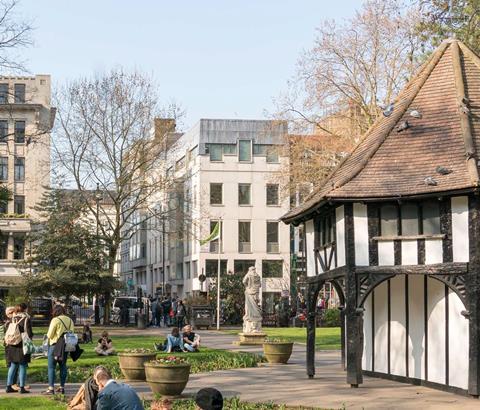 "The asbestos is integral to floor slabs of the building and in the refurbishment scheme of installing new lighting, ventilation and heating/cooling to the property, this needs to be removed as the refurbishment disturbs the asbestos. This is an unusual position which the applicant contends is due to the age and construction of the property."
Officers said it would take "just one year" for the new-build development to be more carbon efficient than the refurbishment scheme.
The proposals would deliver a scheme with a gross internal area of 2,234sq m, a 245sq m increase on the current buildings. A total of 1,915sq m would be office space.
Westminster's planning committee meets at 6.30pm to consider the application.