Grade I-listed north wing and gatehouse to be opened up to more visitors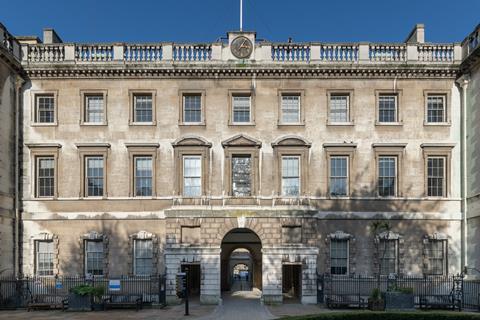 Donald Insall Associates has been given the green light for its proposals to renovate the grade I-listed north wing and gatehouse of St Bartholomew's Hospital in central London.
Founded by a monk in 1123, the hospital has provided healthcare to Londoners on the same site at Smithfield ever since and is gearing up to celebrate its 900th anniversary in 2023.
While almost all of the hospital's medieval fabric has been lost, the site contains some impressive - if slightly worn down - 18th-century gems.
Three out of four blocks of James Gibbs' 1730s quadrangle still survive, including the north wing.
The building houses what Donald Insall described as two of the most important interiors in England - the great hall and the Hogarth stair, the latter hung with two large canvases by William Hogarth depicting biblical scenes.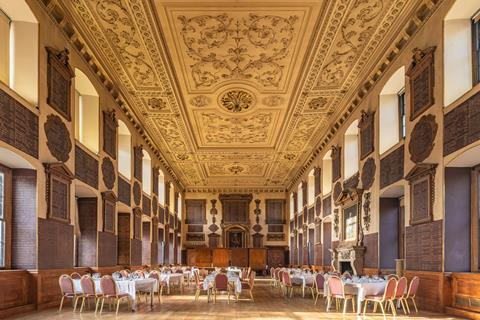 The gatehouse, dating to 1834 but based on a 1703 original, will also be restored.
Built by Edward Strong, a stonemason who worked for Christopher Wren at St Paul's Cathedral, it features a statue by Francis Bird of Henry VIII, who re-founded the hospital at the time of the Reformation.
The proposals will see the north wing's spaces opened up to more visitors as part of the hospital's sustainable business plan.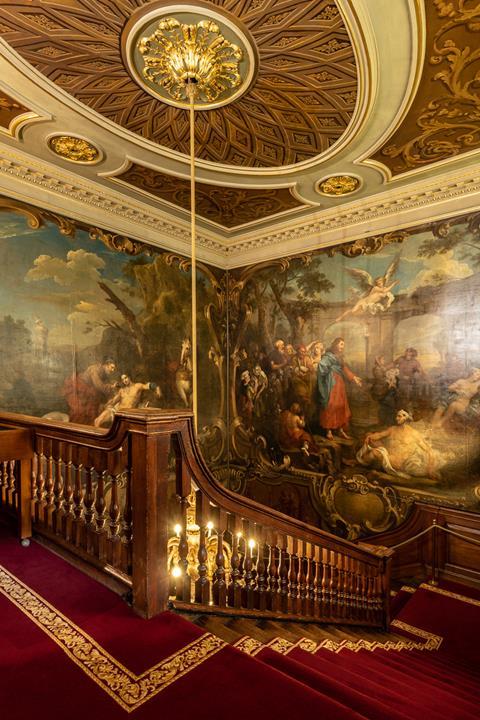 The building will be able to host a variety of events from conferences, recitals and meetings to location filming and weddings.
A new ramp will serve the west entrance while a lift serving all floors and new WCs will be installed.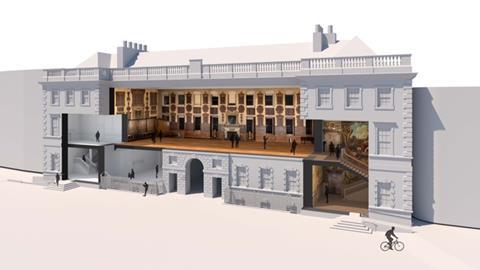 The plans will also reimagine the hospital's museum, which includes historic surgical instruments, medieval archives and works of art.
Donald Insall said the restored buildings will provide visitors with a place of "discovery and delight" and improve facilities for staff.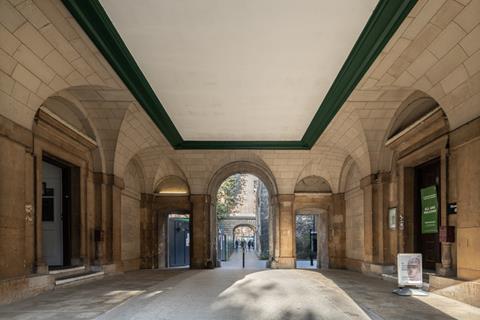 Head of the practice's London office Tanvir Hasan said: "Opening up the magnificent great hall with its unique Hogarth canvases re-integrates St Barts back into the activities along Smithfield and the Cultural Mile."
Will Palin, chief executive of Barts Heritage, said the project will "lovingly restore the treasures at the heart of this remarkable hospital and also open them up for the benefit of staff, patients and the public".
Bart's is located on the north-western edge of the City close to the 12th-century St Bartholomew the Great church.
The hospital, which survived both the Great Fire of London and the Blitz, was the site of major advances in medicine during the 17th and 18th centuries.
It was also where Sherlock Holmes and Dr Watson first met in Arthur Conan Doyle's 1887 novel A Study in Scarlet.