Housing secretary rejected £271m Anglia Square scheme in Norwich last month
Weston Homes has confirmed it will launch a High Court challenge to the government's decision to refuse planning for Broadway Malyan's £271m Anglia Square housing scheme in Norwich.
Housing secretary Robert Jenrick threw out the proposal to build 1,200 homes and a 20-storey tower in the city's medieval centre last month.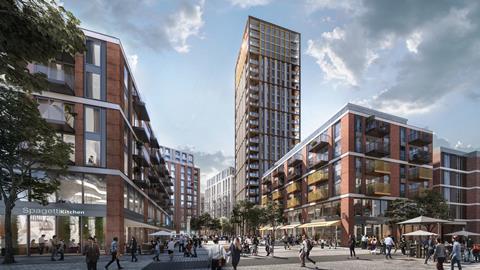 Jenrick said the scheme, which had been approved by the city council in 2018, was too large in relation to the surrounding context, adding it did "not demonstrate the exceptional quality required by policy".
Weston immediately vowed to challenge the decision and has now confirmed that it and asset management firm, Columbia Threadneedle, have applied to the High Court to try and get it overturned next year.
It said provided it was given permission to appeal it was hoping for a hearing in spring or summer.
Weston's chief executive Bob Weston said: "At a time of extreme economic hardship and with Norwich on the edge of a deep recession [Jenrick] chose to refuse a massive investment opportunity for the city.
"His decision flies in the face of government policy on housing delivery and encouraging brownfield land regeneration in order to protect the greenbelt."
Jenrick's move was hailed last month by Save Britain's Heritage chief executive Marcus Binney who said: "The secretary of state has repelled the vandals at the city gate. Norwich has been spared the most monstrous carbuncle that ever threatened to deface an English cathedral city.
"The promoters of this scheme, the city council, Columbia Threadneedle and Weston Homes, must now look at alternatives, notably the excellent scheme by Ash Sakula Architects commissioned by Historic England."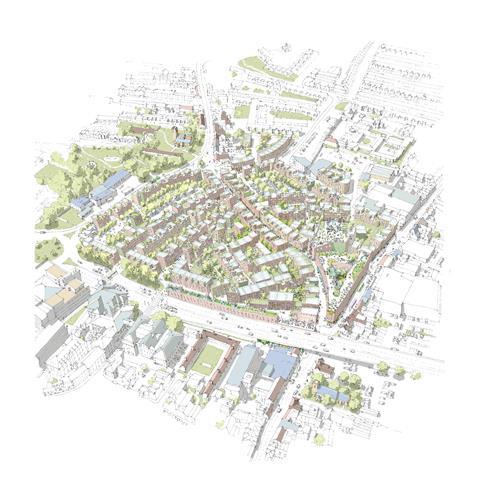 Ash Sakula's proposal would provide 595 homes built around traditional streets and low-rise terraces.