Public school's new science and maths centre unveiled 10 years after competition win
Design Engine has taken the wraps off the new science and mathematics centre it has designed for top public school Charterhouse – 10 years after it beat a string of top names to the job in an invited contest.
The practice snubbed Hopkins Architects, Panter Hudspith, Belsize Architects and Pringle Richards Sharratt in the 2009 competition, which sought new facilities that fostered inter- and intra-departmental collaboration.
Design Engine's scheme for the Godalming school has provided seven new chemistry laboratories with wet and dry teaching areas, five mathematics classrooms, two preparation rooms and a project research room.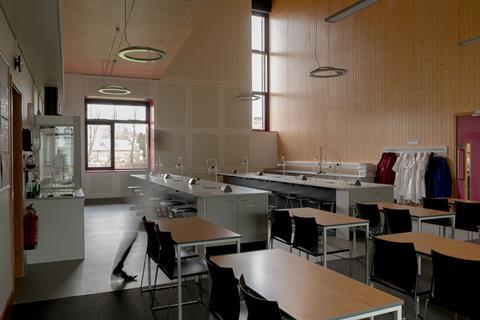 Practice founding director Richard Jobson said the task of creating a modern intervention for a grand and established school site with buildings dating back to the 19th century had been no small order.
However he said Design Engine's scheme, which features three steeply pitched roofs expressing the chemistry labs below, created a subtle but important architectural link to the original campus and the forms upon which it relied.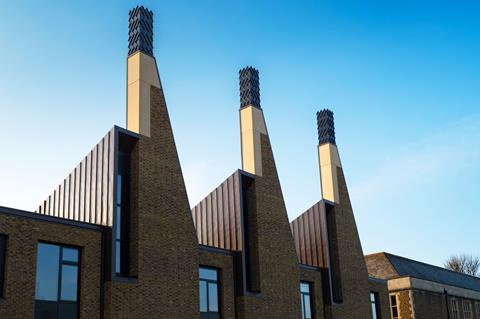 "It is always a daunting prospect designing a contemporary building within such an historic context," Jobson said.
"But we are incredibly pleased that our original concept, coupled with absorbing some of the spirit of the gothic campus by Philip Charles Hardwick, has resulted in a new building which we hope speaks about the future but respects the past while helping to restore a damaged and forgotten part of the school."
Founded in 1611, Charterhouse counts author Robert Graves, composer Ralph Vaughan Williams, singer-songwriter Peter Gabriel and current foreign secretary Jeremy Hunt among its former pupils.
Its current fees for boarders are £13,055 a term.