But survey finds design 'not most important factor' in defeating Nimbyism
Nearly 90% of planners would like the government to do more to promote the use of design codes and style guides in housing, a survey has found.
They also want to have more influence themselves on the design of housing in their districts, according to the poll by the RTPI.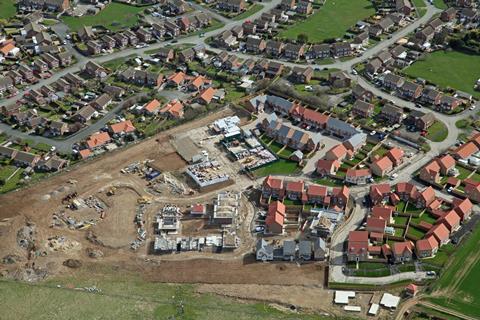 Design codes and more national consistency in standards would improve the quality of housing and make new developments more acceptable to the public, respondents said.
But only one in 10 thought design trumped other factors in convincing communities to support schemes. Most said affordability and availability of infrastructure were just as important. Twelve percent went further, saying design was only a minor consderation.
However respondents welcomed the government's focus on improving the design of housing developments, which has included the creation of the Building Better, Building Beautiful Commission. This was headed until this week by the divisive philosopher Roger Scruton who was sacked for a series of "unacceptable comments".
The commission – whose new chair will be appointed "in due course", according to the government – is due to make recommendations by the end of the year on how new homes can be designed to meet expectations of both buyers and neighbours.
Nearly 90% of the survey's 764 respondents wanted more say around housing design, but more than half believed they had only limited influence.
More than half (57%) of those responding said they used a tool or process to assess design quality but they also wanted greater consistency across the country, as well as standards to be applied.
According to the RTPI tools used to assess quality include planning forums, annual "quality counts tours" – in which architects, planners, councillors and members of the public look at completed developments – and peer-review panels, RIBA design stage reviews and briefings.
Victoria Hills, the RTPI's chief executive, said the survey's findings would "help demonstrate to the Building Better, Building Beautiful Commission and the government that planners stand ready to tackle the challenges of poor-quality design and build of housing."
She added: "There are key issues to do with the commerciality and culture of the wider housing market which take time to change. But there are things the institute can do independent of that – for example looking into how we can provide our members with better training and talking to the Planning Inspectorate about how rulings can give more ground to design."