Architect beats Shigeru Ban, Acme and 5th Studio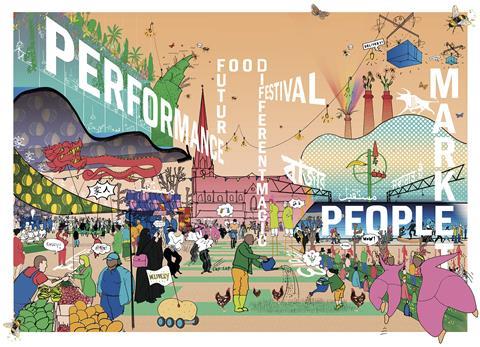 David Kohn Architects has won the competition to design a new market development in Birmingham,
The project is part of Lendlease's £1.5bn Smithfield regeneration project which aims to be a "new destination in the heart of the city centre" with cultural and leisure attractions as well as a retail and housing.
Kohn beat a shortlist that included Shigeru Ban working with Waugh Thistleton and Publica, as well as 5th Studio and Acme working with James Corner Field Operations.
Some 75 teams entered the competition which was run by Colander for Lendlease and Birmingham council and featured Amanda Levete on the jury.
Those who entered include big names such as RSHP, Hopkins, Hawkins Brown and BIG.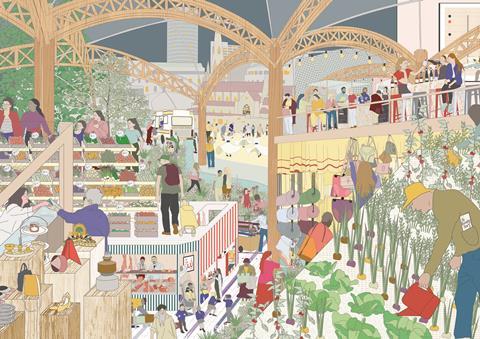 A canopied market space in a new civic square will be the gateway to Kohn's scheme which will contain a new market building connecting two existing ground levels, an accessible green roof and a four- to eight-storey office building.
The competition brief said: "Above all else, the winners of this competition will be fantastic designers: able to create a Market that combines extraordinary and joyful architecture with a lively and unpredictable market atmosphere that is created by the people who use it.
"The challenge will be to deliver both: the finished project must stand up to scrutiny as an exceptional piece of architecture that responds with dignity to its complex inner-city location, but it must also become a backdrop, within which the theatre of a buzzy market can unfold, and in which memories can be created."
The development of Birmingham Smithfield – the historic heart of the city next to the Bullring and New Street Station – is part of Birmingham's Big City Plan launched in 2010, which sets out a 25-year vision to help it become a "world-class city".
The market is set to complete in 2025.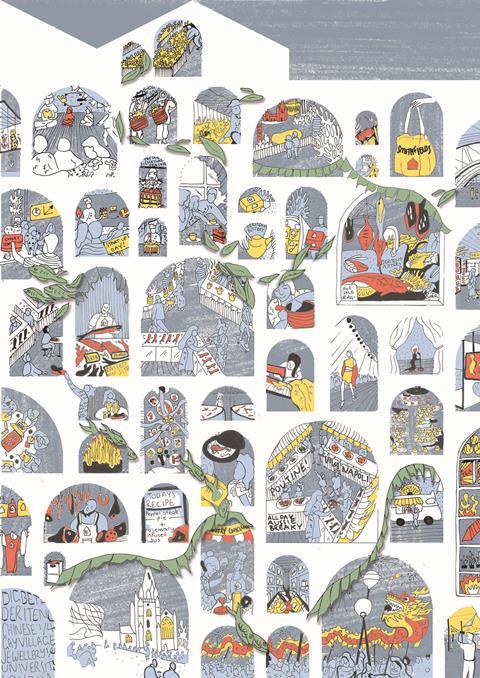 The shortlist
5th Studio with John O'Mara Architects; Counterculture; New Economic Foundation; The Planning Lab; Donald Hyslop; EMF Landscape and Arup
Acme and b720 Fermín Vázquez arquitectos with James Corner Field Operations; onedotzero; AKTII; ECF Farmsystems; Gleeds and dn&co
David Kohn Architects with Céline Condorelli; Eastside Projects; Mark El-khatib; Ania Bas; Charcoalblue; Todd Longstaffe-Gowan; Price & Myers; Max Fordham
Moreau Kusunoki with McGregor Coxall and Arup
Publica Associates with Alejandro Echeverri; Shigeru Ban Architects; Waugh Thistleton Architects; AKT II; Doshi Levien and Nigel Dunnett