Mark Wild has already conceded the line's central section will open with or without the McAslan station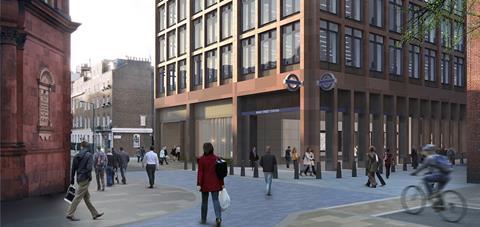 The opening of Crossrail's most problem-plagued station could have slipped again, its chief executive has admitted.
Mark Wild's concession came as a report by US consultant Jacobs warned a further delay at Bond Street station, designed by John McAslan & Partners, was possible.
In its latest assessment of the £18.6bn project, which it produces for the two groups bankrolling the job, the Department for Transport and Transport for London, Jacobs said it was worried Crossrail's plans for getting Bond Street into action were at risk.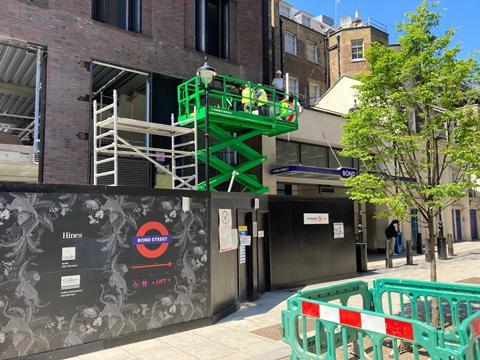 In its report for the month of May, Jacobs, the project representative said Bond Street and Canary Wharf stations were likely to "target" completion for trial operations and handover respectively in mid-September 2021 but added: "However, there are risks that further delays will emerge."
It added: "The Bond Street Station delivery schedule for SC3 ROGS achievement [the benchmark needed to come into operation] in [date redacted] is not yet supported by the supply chain, and performance metrics are needed to allow management of completion."
While the date was redacted, Crossrail chief executive Mark Wild said Bond Street was likely to hit the SC3 ROGS milestone early to mid next year, in an interview with Building in June.
At the time Wild said: "I'm confident the rest of the stations, including Canary Wharf and Whitechapel, they'll get there […] but we couldn't delay the whole railway just because of Bond Street.
"So, it depends on when the railway opens. If the railway opens around the time that Bond Street is available, then it will be in it."
In his response to the latest Jacobs report, which was published alongside it, Wild conceded that Bond Street's opening date might slip but that construction work would not.
He wrote: "The delay in [redaction] may cause assurance verifications and 'bringing into use' at Bond Street station to potentially slip to [date redacted]. However, completion of physical works at Bond Street station will be achieved in [date redacted]."
The central section of Crossrail is due to open in the first half of next year – with or without Bond Street.