Two jobs worth more than £35bn put on hold over covid austerity issues
Crossrail 2 and the extension of the Bakerloo line have officially been put on hold, the commissioner of Transport for London has said.
Speaking at a meeting of the London Assembly's transport committee yesterday, Andy Byford confirmed TfL has now paused the two projects, which are worth a combined £36bn.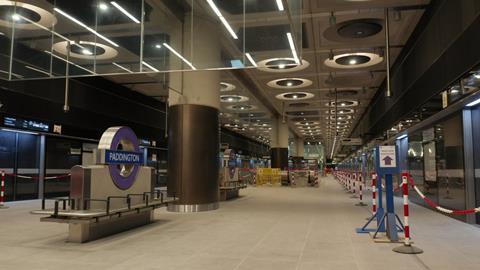 He said: "We're not tone deaf. We do know that there is a financial crisis in the country, £2 trillion of debt now. So, we won't be able to do everything.
"The two headline projects that are on hold are Crossrail 2 and the Bakerloo line extension."
But he pointed to transport secretary Grant Shapps' recent safeguarding of the route for the £4bn Bakerloo line scheme as an indication it has been delayed rather than cancelled completely.
Last week, Shapps published guidance on safeguarding the route, due to run from the Elephant & Castle to Lewisham via the Old Kent Road and New Cross Gate, which protects necessary land from development.
Byford said TfL would also be seeking safeguarding for Crossrail 2, which involves building a railway line linking south-west and north-east London, as well as towns across Surrey and Hertfordshire.
The writing has been on the wall for the £33bn Crossrail 2 project for months with overspends on the still yet to finish Crossrail scheme raising questions about its viability.
Last November, when TfL and the Department for Transport reached an agreement that saw the former handed £1.8bn to help it out of the financial blackhole caused by the covid-19 pandemic, one of the deal's conditions was TfL winds up consultancy work on Crossrail 2 for the duration of the funding agreement – although this suspension has now become indefinite.
But Byford added: "[We need to] finish off what's already started. It would be crazy to start something new if you didn't have enough funding. Let's get the Crossrail project finished, let's get the Elizabeth Line open."
He said work would also continue on the Northern Line extension to Battersea Power Station, being built by a Laing O'Rourke team and which is due to open before the end of the year, and the Barking Riverside DLR extension, which is being built by a joint venture of Morgan Sindall and VolkerFitzpatrick.
Architects who have worked on Crossrail 1, now renamed the Elizabeth line and running hugely late, include Foster & Parters at Canary Wharf, John McAslan & Partners at Bond Street, Wilkinson Eyre at Liverpool Street and Hawkins Brown at Tottenham Court Road.