Lyson Architecture fined £2,080 with £2,142 costs in Architects Registration Board prosecution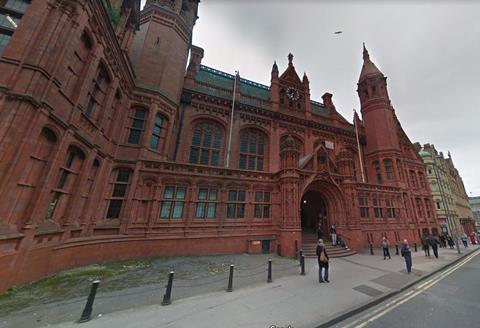 A West Midlands man who illegally billed himself as a "residential architect" and who runs a design business that employs no qualified architects has been ordered to pay more than £4,000 in fines and costs at Birmingham Magistrates Court.
Paul Lyon, aged 41, and his company Lyson Architecture – which has a registered address in Bedworth, Warwickshire – were each convicted of four charges of the criminal offence of misusing the title "architect" at a hearing earlier this month.
The Architects Registration Board said Lyon referred to himself as a "residential architect" on the Lyson Architecture website and used the social media handle "@LysonArchitect" without entitlement, and that he had continued to do so despite numerous Arb warnings.
Sentencing Lyon, the district judge noted that Lyon had not actively gone out to "commission the use of the title architect" but said the defendant had been "slow and ineffective" at removing the problematic content.
Lyon, who pleaded guilty to the charges brought by Arb under section 20 of the Architects Act 1997, was fined £2,080 with £2,142 in costs and surcharges.
The Arb said the district judge had noted that the public was "entitled to be clear about [the] professional services [they are] engaging" and that architects are "entitled not to be in competition or undercut by those who are not architects".
The regulator said Lyon and Lyson Architecture had 28 days from the August 8 sentencing to pay the fines and charges, and to make "the necessary changes" to its online and social media claims for the firm.
As of August 13, Lyson Architecture – which also claims to have offices in London and Coventry – was using the Twitter handle @LysonArch and tweeting about the difficulties of drawing with the left hand.
Its website appeared to have been updated to refer to the business as "residential and commercial architectural designers".
In a separate hearing last month, Westminster Magistrates Court told Tatsiana Aliaksavana and her company Hanzo Ltd, which trades as Hanzo Design, to pay a total of £24,318 in fines, costs and surcharges over eight misuse of title convictions.