Foster & Partners' Thouria Istephan absent from latest session as chair mulls switch to 'limited attendance' hearings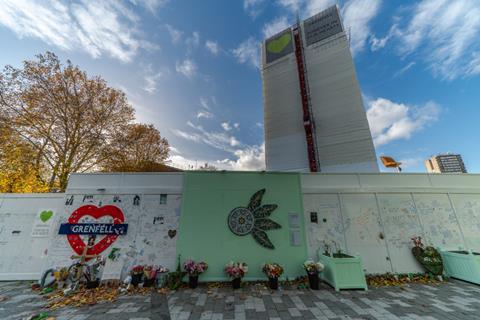 The Foster & Partners staff member appointed as a specialist panellist to the Grenfell Tower Inquiry has been forced to view proceedings remotely after being taken ill with Covid-19-like symptoms.
Inquiry chairman Martin Moore-Bick revealed the news at the start of today's hearing, when he also heard submissions from barristers representing different parties in the hearings – which are due to continue for more than a year.
Moore-Bick said news of Thouria Istephan's illness had come through "late last night" and that the Fosters partner would be watching proceedings from home and communicating with the inquiry team via email.
The former Lord Justice of Appeal said he was also considering the potential to shift the inquiry's footing to "limited attendance hearings" to minimise the impact of Covid-19, a move he said would mean that only those whose physical attendance was vital would be allowed to physically attend the hearings which are being live-streamed.
"As you can see, I'm here on my own this morning, and that's because the inquiry learnt quite late last night that Ms Istephan has been taken ill and would be unable to attend today's hearing," he told this morning's hearing.
"Some of her symptoms seem to be similar to those that we have been led to expect of Covid-19, but it's too early to know whether she has contracted the virus, and we shall not know that for a little while.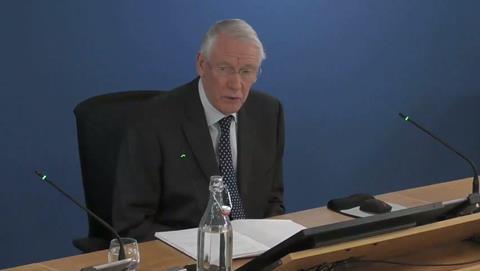 "She is however able to follow the proceedings remotely, and she is able to communicate with the inquiry by email. In those circumstances, any vulnerable individuals or those who may be concerned about Covid-19 should obviously feel free not to attend hearings in person and I see that there are very few members of public here today.
"But I would like to assure you that stringent cleaning measures have been put in place at the premises and will continue as long as is necessary."
Moore-Bick said he intended to continue with today's session as planned because witnesses from fire-safety consultant Exova had travelled from the north to participate.
However he indicated that he would give more thought to the inquiry's response to Covid-19 and could put the inquiry on a new footing soon. The inquiry solicitor wrote to all core participants last night to take soundings. They were asked to respond by close of play today after which Moore-Bick will announce his decision.
Thouria Istephan was one of two specialist panel members appointed to assist Moore-Bick in the second phase of the inquiry into June 2017's tragic fire.
At the time she was named, Professor Nabeel Hamdi, an AA graduate described as an "accomplished academic with an international reputation in housing and participatory design and planning" was to have become a fellow panellist.
However he subsequently withdrew and his preferred replacement, Benita Mehra, proved controversial because of donations made to an organisaiton she had previously chaired by the charitable wing of the cladding manufacturer Arconic, which supplied the rainscreen used for Grenfell Tower's refurbishment.
She resigned from the panel before the phase-two hearings began.