Former Studio E staffer says practice originally wanted zinc rainscreen for tower refurb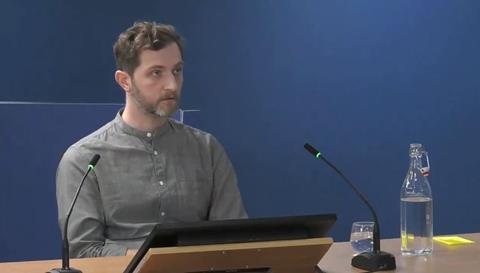 A former staff member at Grenfell Tower refurbishment architect Studio E has said client-side "cost pressures" prompted the practice to include aluminium composite material rainscreen cladding on the list of options for the building's renovation, even though zinc was its preferred choice.
Czech-trained architect Tomas Rek told yesterday's Grenfell Inquiry hearing that he worked on the tower-block refurbishment project for around four months in 2013 and had attended a particular meeting where cladding had been discussed with specialist contractor Harley Facades.
Rek's written evidence to the inquiry – probing the systemic failings that preceded the 2017 fire that claimed 72 lives – said a September 2013 meeting with two Harley staff had covered "appearance and price" of cladding proposals for the tower, but that he could not remember fire performance ratings of different panel options being a topic.
Inquiry counsel Richard Millett asked Rek whether Harley had favoured the use of ACM over zinc.
"I don't know whether it was a preference [but] it was definitely within their portfolio of projects that they worked on," Rek said.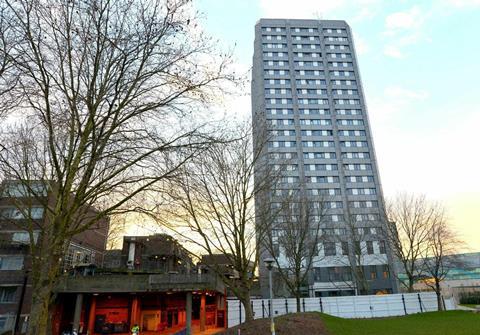 Millett asked Rek about an email in which he suggested that Studio E and Kensington and Chelsea council planners were in favour of "zinc Nova composite panels", but were under pressure regarding costs.
Millett sought to establish where the pressure Rek was feeling originated.
"From the client," Rek replied.
Asked what had given him that impression, the architect said it had been Studio E associate Bruce Sounes telling him that "ACM alternatives were to be included in the specification".
Kensington and Chelsea Tenant Management Organisation was the client for the refurbishment project.
Earlier in Wednesday's session, Rek was asked whether he had been aware that composite panels – whether aluminium or zinc – could come with different kinds of core with different levels of fire-resistance.
"I don't recall whether I was aware of that at the time," he said.
Asked whether he was aware at the time of ways in which composite panels could contribute to the spread of flames, Rek answered "no".
The inquiry continues.