Michael Walters was with AHR for 30 years
Corstorphine & Wright has appointed former AHR London managing director Michael Walters to head up its London office.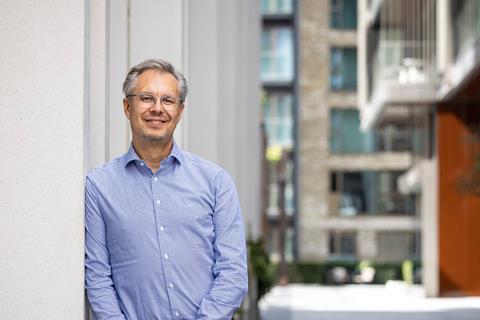 Walters, who has been with AHR since 1989 and has seen it through at least three name changes, became a director at 32 and spent several years running projects in the Middle East. While on the board he led on business development and transport. He quit six months ago since when he has been on gardening leave managing the handover.
He said he received a number of offers but chose to join Corstorphine & Wright, which has 10 UK studios and one in Dublin, as director of the London office with responsibility for the wider south-east.
As well as focusing on the practice's specialisms in commercial and residential he will be expected to build its portfolio of public-sector work.
He said he relished joining "one of fastest growing and most agile [architects] in the UK", adding: "My appointment was made during lockdown which reflects the great strength of the practice and its ability to face and embrace change."
He previously worked with Corstorphine & Wright's managing director, Michael Lampard, when they were colleagues at AHR.
Walters, who got his part II at de Montfort, joined Temple Cox Nicholls in Birmingham in 1989. It merged with two other practices, eventually becoming the Anglo-Hong Kong giant Aedas in 2002 when he established its Bristol studio. Walters became MD of the London office and an equity director in 2009. Aedas is placed seventh in Building Designs's current World Architecture WA100, while AHR is 90th. Corstorphine & Wright is not listed.
AHR broke away from Aedas in 2014 – with chairman Brian Johnson describing it as a "conscious uncoupling", a term made famous by celebrity couple Gwyneth Paltrow and Chris Martin when they announced their divorce a few months earlier.
Postscript
This story has been updated to include some additional information about Walters' move.