Trade bodies warn of devastating impact if coronavirus shuts down sector
Construction leaders have written to the prime minister and chancellor urging them to do everything they can to keep sites open for as long as possible – or face having to bail out the industry on an unprecedented scale.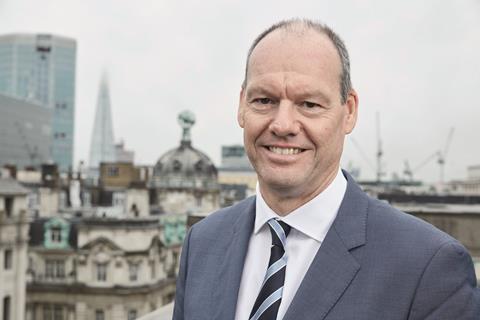 There are growing concerns that, following last night's ramping up of restrictions on daily life in the UK by Boris Johnson in the face of the coronavirus crisis, sites will grind to a halt if transport networks are shut down and materials get stuck at ports.
Chancellor Rishi Sunak is due to give an update on the emergency financial measures being planned by the government later this afternoon.
But today's letter, which also landed on the desks of business secretary Alok Sharma and construction minister Nadhim Zahawi, paints a devastating picture of what might happen if sites are forced to shut down.
Signatories include Build UK, the Civil Engineering Contractors Association and the Construction Leadership Council (CLC) and one source said: "This is without doubt the most serious crisis we've faced in years."
Signed by CLC co-chair Andy Mitchell, the letter said: "Our requirement is that we are able to keep our construction sites operational during this time, in order to avoid many thousands of job losses."
He added: "If construction activity comes to [a] halt, given the scale of employment provided by our sector, there would be an immediate need for the government to provide emergency financing to keep the industry operational."
The letter calls for tax deferrals on PAYE and VAT and that public sector clients continue to pay their subcontractors and supply chain.
He added a shutdown of the sector would financially cripple firms. "Many construction companies will not have enough cash available to continue to pay suppliers and wages, even if there is a relatively limited period of economic inactivity."
Mace chief executive Mark Reynolds told Building Design's sister magazine Building that the government has to keep sites open – or risk seeing irreversible damage being done to the industry.
"If we can keep sites open and cash flowing through the supply, that will avoid the problem."
The firm employs around 15,000 people on its 90 UK sites and Reynolds said shutting all of them would cost it up to £10m a week – five times the hit it was estimating from a no-deal Brexit.
He added: "If sites get shut for two weeks, four weeks, firms will get over it. But if they're shut for the rest of the year, for example, there will be massive lay-offs and all sorts of things will happen."
He said clients wanted to keep jobs going and added construction was not yet facing the sort of crisis engulfing the airline industry which has seen major carriers ground hundreds of planes and the bosses of Heathrow, Gatwick and Manchester airports sign a joint letter to the PM warning that hundreds of thousands of jobs were "instantly at real risk" unless there is government intervention to help weather the crisis.