Institute seeks more support for smallest practices, planning system and on-site continuity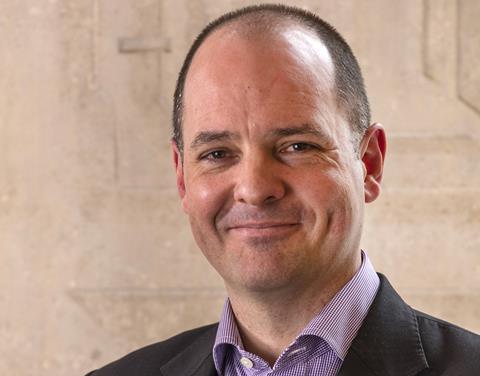 The RIBA welcomed chancellor Rishi Sunak's £330bn package of support to help the UK economy deal with the covid-19 crisis, but has warned it does not go far enough.
Institute chief executive Alan Vallance said the aid boost – unveiled at today's Downing Street briefing on the outbreak, and valued by Sunak at 15% of GDP – would not be sufficient to guarantee the survival of architecture's smallest operators amid the rapidly escalating crisis.
"We welcome the government's 'unprecedented package' of financial support during these unpredictable times, especially the extension of businesses eligible for loans," he said.
"But more will be needed to support SMEs – most architecture practices – who are already feeling the pain of this pandemic.
"The government must ease the cash squeeze faced by many practices and their clients, and provide clarity on how it will keep the planning system operating and construction sites open so that projects can progress."
Government must ease the cash squeeze faced by many practices and clients, and provide clarity on how it will keep the planning system and construction sites operating

Alan Vallance
Vallance said RIBA was planning to set out a bespoke set of demands that it believed the government needed to meet to help the profession through the current crisis.
"We are writing to the chancellor and secretary of state for housing to outline the specific support required for architects," he said.
"The RIBA will do whatever is required to ensure government provides the support our members need."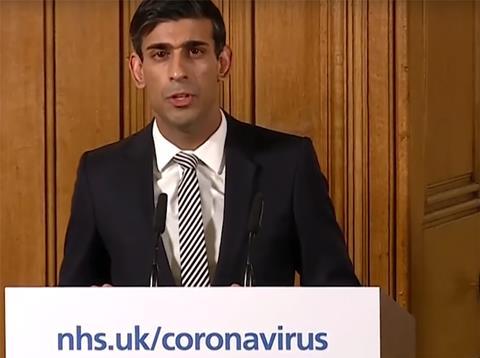 While Sunak's expanded aid package represented a tenfold increase on the £30bn emergency funding set out only last week in the Budget, it only offered business rates breaks to the hospitality industry and retail sector.
Past RIBA president Angela Brady said she believed SMEs should also get such breaks, in addition to other fiscal flexibilities.
"More needs to be done directly for the SME – such as stopping business rates, and reducing VAT and tax payments for the next six months to a year," she said.
Brady added that while SMEs could have as many as 250 employees, 85% of UK architecture practices had 10 staff or fewer.
She said that local authorities could aid the architecture sector by choosing to press forward with new council homes.
"It could be a time to prepare plans and ideas for all that new council housing – which has funding in the pipeline and prepare feasibility studies to get housing on the go for when this blows over," she said.
"We should use this time of uncertainty wisely."