Government to provide guarantees behind loans to firms while mortgage lenders will offer payment holiday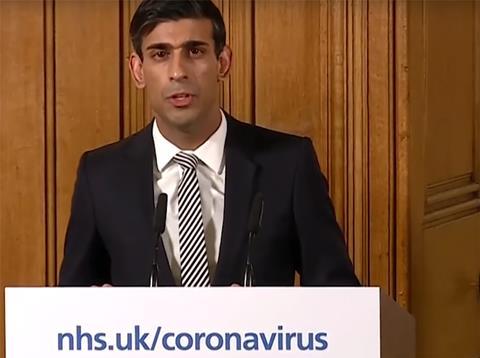 Architects and the construction industry have been given the chance to access a £330bn credit lifeline by the chancellor to support them through the coronavirus pandemic.
In the second of the government's daily press conferences, Rishi Sunak said the government would offer guarantees to stand behind commercial loans to all businesses to ensure that firms can get access to the funding they need.
Sunak said the government will make more funding available should demand for the loans outpace supply.
He also said the government will offer additional cash support for businesses in vulnerable industries, and had secured an agreement from mortgage lenders to waive payments for a three-month period for individuals in difficulty.
He said: "This national effort will be underpinned by government interventions in the economy on a scale unimaginable only a few weeks ago. This is not a time for ideology or orthodoxy.
"We will support jobs, support incomes, support business, and help you protect incomes. We will do whatever it takes."
The move follows similar measures by European leaders to combat the pandemic, including €300bn pledged by French President Emmanuel Macron yesterday.