Architects say state needs to underwrite pay to keep jobs secure amid coronavirus crisis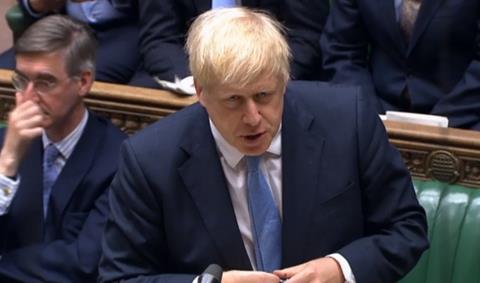 Prime minister Boris Johnson has agreed to meet opposition party leaders to discuss the potential for introducing a temporary "universal basic income" that would act as a safety net for jobs amid the covid-19 outbreak.
The PM made the commitment at Prime Minister's Questions this afternoon and it follows mounting concerns that the emergency finance proposals – amounting to some £350bn – set out by chancellor Rishi Sunak on Tuesday may not be enough to stop mass redundancies.
One such fear was expressed by Penoyre & Prasad partner Mark Rowe, who observed on social media that the architecture sector needed support that was more rapid and appealing than the opportunity to borrow money.
"The profession needs more than loans," he wrote on Twitter. "The relatively low-margin business model we mostly operate means it would take years to pay back a loan that covered three to six months operating costs. Businesses need cash, or better still give straight to staff like Denmark / Norway."
Northumberland-based sole practitioner Thomas Stewart stood as a candidate for the Green Party in December's general election and the delivery of a universal basic income – paid to all irrespective of need – has been a longstanding feature of party policy.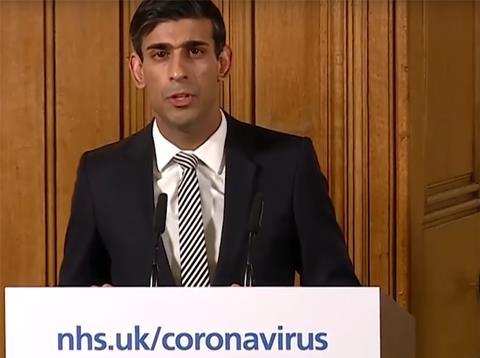 "The £330bn in loan funding announced earlier this week would be more productively directed to individuals in the working population," he said.
"As we've learnt from student loans, you can end up setting up a bloated industry that is fundamentally flawed and only half of the people ever pay back their loan. It's much better to give direct support, allowing people to keep working."
Earlier on Wednesday, former Labour Party leader Ed Miliband said he believed that the government needed to become the "payer of last resort" in an emergency like the covid-19 outbreak.
Proposing a government-funded underwrite of wages that he called "employment retention pay", Miliband said ministers had to use all the weapons in their armoury to stop people from losing their jobs.
"In normal times, I would not be proposing this," he said on BBC Radio 4's World at One programme. "Why do I think its necessary now? It's necessary for those individuals who are at risk of redundancy because of the necessary public health measures that have been taken and the impact of that.
"It's necessary for those businesses because employment costs are a very substantial proportion of most businesses costs, and it would stop them from going under.
"We need to find a way of covering their costs. And it's necessary for the economy because we've got to prop up demand."
Miliband said it was clear that the nation's economy was facing a "massive recession" and everything that could be done to mitigate its effects had to be done.
"Learning from what other countries have done, government has got to start paying a substantial proportion of the wages of employees who are at risk of redundancy to stop them from being made redundant," he said.
Miliband said the government would be able to use existing mechanisms – such as those via which statutory sick pay and statutory maternity pay are delivered – to provide workers with their employment retention pay.
"There is precedent for this in other countries. Denmark is standing behind 75% of employees' wages Germany is looking at something similar, France is looking at something similar," he said.
"Employers could continue to pay – say – 75% of the wages of their employees, up to a cap, which government could choose, and then government could reimburse them."
Prime minister Boris Johnson's PMQs response this afternoon did not identify when the universal basic income summit meeting he committed to was likely to take place.
"It is very important that, as we go forward, we try to enlist a consensus in this House about how to support people throughout the crisis," he said.
"As we ask the public to do the right thing for themselves and for everybody else, no one, whatever their income, should be penalised for doing the right thing, and we will make sure that that is the case."