Project is part of wider scheme involving JTP and BDP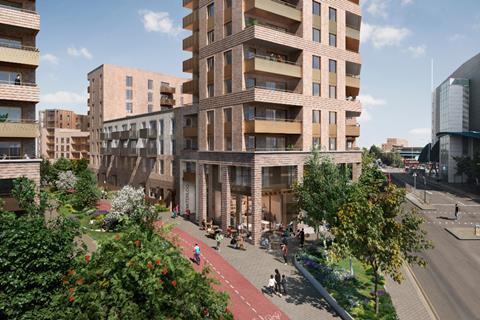 Conran & Partners has submitted plans to redevelop an Essex council estate and replace it with close to 1,400 homes.
The £450m scheme will see 1,380 homes built at the Waterloo Estate in Romford. Around 550 homes have been earmarked as "affordable".
Wates Residential formed a joint venture with Havering council for the work, which is part of the pair's wider £1bn 12 Estates programme to build 3,500 homes in the east London borough over the next 15 years.
Conran & Partners has included designs to aid working from home, including space for a desk in all homes, additional power sockets, suitable light and improved acoustic conditions to help with video meetings.
A decision is due on the job later this summer.
The wider project team includes BDP as landscape architect.
Last autumn, another part of the scheme, redeveloping the Napier and New Plymouth House site in Rainham, was approved.
Drawn up by architect JTP, these proposals include 126 "affordable" homes and a further 71 for private sale.