Stout and Litchfield's 'distinctive' 1970s Isle of Dogs homes given grade II protection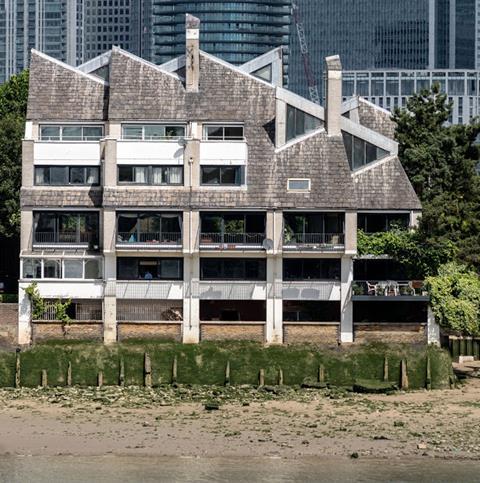 A run of 1970s terraced homes in east London has been conferred with grade II-listed status in recognition of its "striking" design.
Roy Stout and Patrick Litchfield were commissioned to design 50-56 Ferry Street by Michael and Jenny Barraclough, who were keen to start a self-build community on the Isle of Dogs.
The Barracloughs invited Stout and Litchfield to produce a plan for the site at Ferry Street after meeting Stout at a New Year's Eve party at the end of the 1960s and originally envisaged a development of up to 44 homes on the plot, immediately across the River Thames from Greenwich. However only four homes – three houses and a flat – were built.
Emily Gee, Historic England's director for London and the South East, said that while the Ferry Street terrace was "comparatively understated" from the road, the "full drama" of its angular roof-scape was revealed when it was seen from the river.
"Fifty-56 Ferry Street is one of a small number of private houses by a talented 20th-century architectural practice, now joining the already-listed houses in Somerton and Shipton-Under-Wychwood," she said.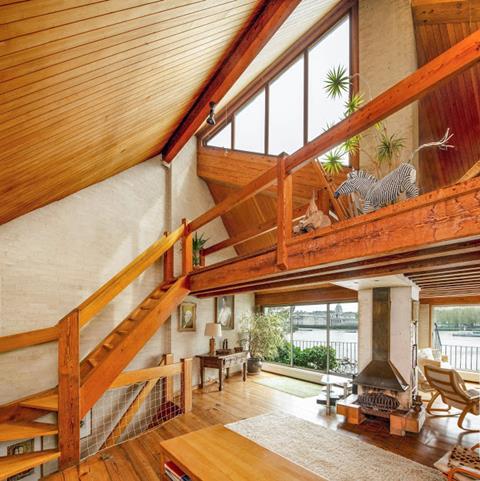 "This is a striking building which meets the high bar for listing post-war architecture and cleverly presents its most dramatic elevation directly to the River Thames for passers-by on the water, and beyond, to appreciate."
Historic England said Ferry Street had clear references to the earlier domestic work of Stout and Litchfield.
The practice's grade II*-listed New House, at Shipton-Under-Wychwood in Oxfordshire, was built in 1963-64 and later used as a location for Stanley Kubrick's 1971 film A Clockwork Orange. Stout and Litchfield's 1972-73 Somerton Erleigh house at Somerton, in Somerset, is listed at grade II.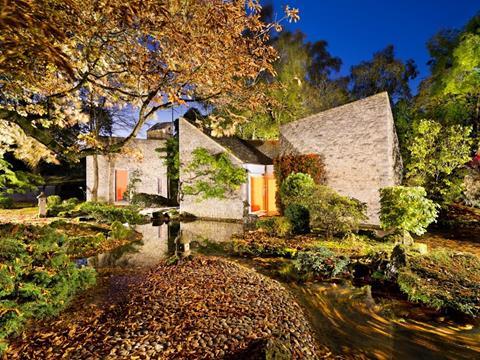 Historic England said both homes were lower horizontal forms with plans based on a series of linked pavilions with skewed, angular geometry, executed in a palette of traditional materials.
The Barracloughs, who still live in Ferry Street, said they were overjoyed that the project had been recognised for its architectural merit.
"Remembering our battle to get planning permission to build on what was, in the 70s, the down-at-heel, unloved, riverside of the Isle of Dogs, we are delighted to be honoured in this way by Historic England," they said.
"When we bought the site opposite Wren's Royal Naval College – now said to have the best view in London – it was a failing marine paint factory and our neighbour in the draw-dock was a scrap metal merchant."
The couple subsequently became involved in the establishment of the Great Eastern Self-Build Housing Association, which delivered nearby Maconochies Wharf scheme.