Dexter Moren scheme will see prisoner cells transformed into private whisky-tasting rooms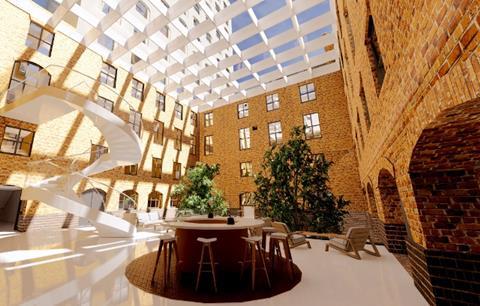 Prisoner cells of a grade II*-listed police station in the City of London are set to become private whisky-tasting rooms as part of a five-star hotel conversion.
Designs by Dexter Moren Architects (DMA) to convert the 1960s building on Wood Street into a 216-room hotel were given the green light by City planners last week, with construction expected to start on site this year.
The scheme will also see stalls for police horses in the stables converted into restaurant dining booths, and the assembly hall turned into a grand ballroom.
Meanwhile the central service yard will be covered over with a glazed roof, with the space's original police car turntable transformed into a bar.
The scheme was designed for Hong Kong-based Magnificent Hotel Investments Ltd after the City of London Police said it no longer needed the building.
Historic England and the City's design and conservation department have advised the project team on the preservation of the McMorran & Whitby-designed 1966 building.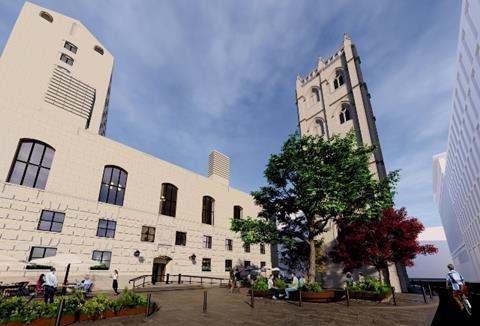 The plans have received praise from heritage bodies including the Twentieth Century Society, which has expressed relief that the building will be largely kept intact.
The society's director Catherine Croft said: "This is one of the finest post-war classical buildings in London and the only listed post-war police station in the country.
"We are delighted that its future looks set to be secured with this sympathetic conservation-led refurbishment scheme."
DMA partner Mark Wood added the scheme will allow the building's historic post-war interiors to be enjoyed by members of the public when the hotel opens in 2023.
He said: "DMA has worked closely with consultants and stakeholders, creating a sympathetic design that secured a challenging planning consent and found a new and exciting purpose for this well-loved and highly unique heritage property."
Most of the hotel's rooms will be housed within the building's original spaces, with some contained within a "respectful" new two-storey extension.
A swimming pool, gym and spa will also be added, along with conference and meeting rooms.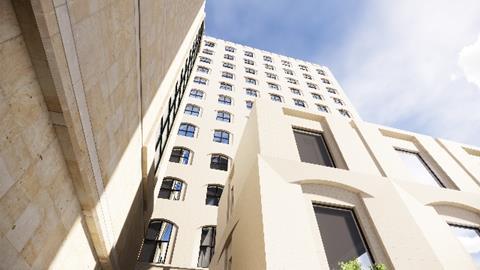 In 2017 Seven Architects won planning for proposals to redevelop the building into a larger police facility, including the addition of a controversial nine-storey tower, but the consent was never built out.