Simon Allford says female colleagues 'irritated' by criticism that male-led practice was appointed to women's prison project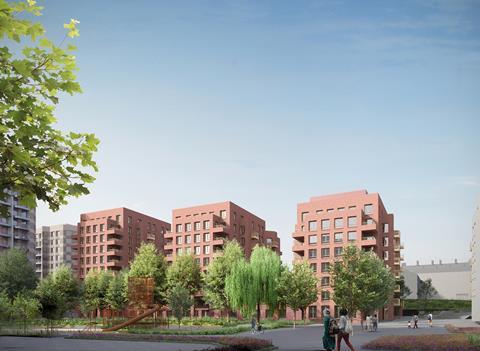 Simon Allford has hit back at critics who objected to AHMM's appointment to redevelop Holloway women's prison in north London.
They argued that the opportunity for reimaging the future of one of Britain's most famous jails should have gone to female designers.
But Allford said the women in his office working on the project were riled by the claims.
AHMM, whose four founding directors are men, was chosen by Peabody in 2019 to design 980 homes at the site which closed five years ago as part of a Ministry of Justice strategy to sell off prisons in central London. The scheme, which is due to go in for planning before the end of the year, also includes a ground-floor community facility called the Women's Building.
Helen Aston, a senior lecturer at Manchester School of Architecture, said earlier this year it was "dismissive, arrogant, and patronising" and "a totally lost opportunity" that the project was not being carried out by a female-led practice.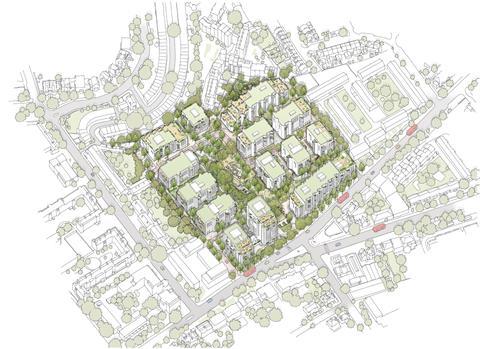 Sarah Wigglesworth, founder of Sarah Wigglesworth Architects, said: "Women should design and build this building. This would empower and skill-up a generation of construction professionals and show that construction is a viable – even desirable – occupation for girls and women."
Sarah Akigbogun, vice-chair of Women in Architecture UK and founding director at Studio Aki, called it "another example of the marginalisation of women".
But Allford told Building Design: "A number of the women architects who work on the job find that criticism deeply irritating.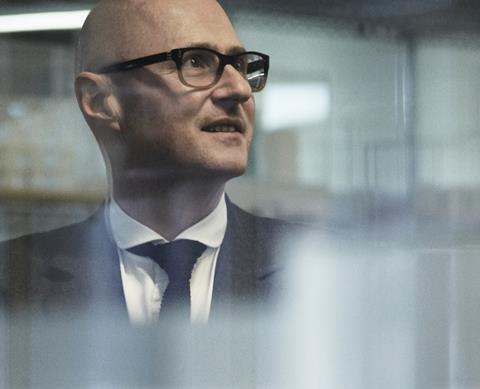 "The fact they happen to work for a practice that was founded 30 years ago by four men but that is now an employee-owned trust – the fact they get criticised for that and they are dismissed as servants to the practice is something a lot of them take umbrage with. And I share their concern."
He said the AHMM scheme would "create a whole piece of London that was never in London" because the city grew around the walled prison which was surrounded by fields when it was built in the 1840s.
In an interview with Building Design to mark the start of his two-year stint as president of the RIBA, Allford also defended his practice's appointment by Stanhope to design a major new healthcare campus opposite St Thomas's Hospital in Lambeth.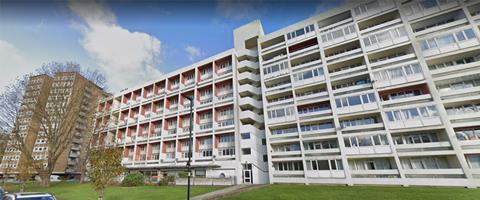 The scheme is set to involve the demolition of two modernist blocks of flats on land owned by the Guy's & St Thomas' Foundation, which has sparked an outcry. They are the 1957 slab block Canterbury House - which has been likened to Le Corbusier's Unite flats - and neighbouring 1964 point block Stangate House. The neighbouring 1974 EY headquarters, Beckett House, would be refurbished. All have been granted immunity from listing despite the Twentieth Century Society calling for their protection.
Feilden Fowles' studio on Royal Street and Waterloo City Farm would also go. Building Design's newly crowned Architect of the Year designed its headquarters and the farm as a meanwhile use on the site in 2018.
Asked whether he could justify knocking down fine modernist buildings and people's homes, Allford said: "One's not knocking down people's homes. One's looking at buildings and sites and opportunities… With every site you assess what can be kept, what can't be kept."
Nothing had been decided, he added. "In the post-war era of the brave new world, whole communities were cleared," he said. "That doesn't happen now. We are in a much more consultative age. And that's much better. Designers have to think harder and everything we do has to be justified. Not everyone will agree with the outcome but it goes through a democratic process where there's lot of consultation and testing and nothing is a foregone conclusion."
Becket House and St Thomas's Hospital were designed by YRM, whose chairman was Allford's late father, David Allford.
Allford said: "My father designed St Thomas's so I'm pleased we're not knocking that down."
AHMM is designing two "lab-enabled" office buildings, Piercy & Company is designing an office building and Henley Halebrown is designing a block of flats, while Cobe and Morris & Co are working on the Becket refurb and Feilden Fowles will be designing affordable workspace under the adjacent railway lines.