Archbishop wants group to examine how CofE can use its resources to provide 'good homes and promote thriving communities'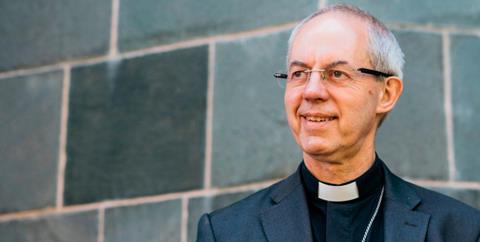 The Church of England has established a commission to look at how it can contribute to increasing the amount of social housing across the UK.
The 10-member commission includes housing experts, academics and theologians and will meet over the next 18 months to examine, in its own words, how it can build on its own work in housing and contribute to the national debate on policy.
Justin Welby, the archbishop of Canterbury, said the UK's housing crisis was "one of the major challenges facing this country and it is hitting the poorest the hardest".
He said the way forward "must involve building communities, not just houses".
A report produced for the CofE to guide the commission examines half a dozen projects that churches across England are already involved in. These aim to deliver around 600 affordable homes priced at London Living Rent, approximately 65% of market rent.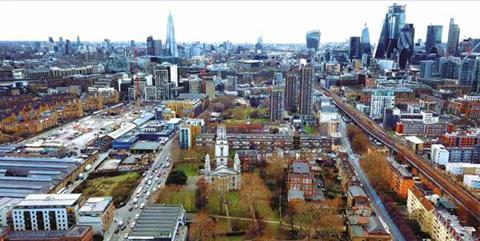 These include a community land trust scheme for 40 homes on Cable Street, east London, which will be designed by Levitt Bernstein – as well as the long planning struggle by St John's Hoxton to build affordable flats on its own land.
Elsewhere in the country, it looks at the case of 23 affordable homes designed by BM3 Architects on the site of an old vicarage in Gloucester – and church involvement in an entire "garden village" designed by JTP on the 205ha Long Marston Airfield site near Stratford-upon-Avon.
As well as small urban sites tucked around city churches, the Church owns 100,000 acres of rural land which the report says is "well-placed to continue delivering new homes and communities across England".
The CofE's investment fund managers, the Church Commissioners, are currently bringing forward nearly 60 sites on 6,600 acres around the country for development. This year they have or are seeking planning permission for 9,000 new homes, of which around 2,500 will be "affordable" in line with local authority planning policies.
Bishop of Kensington Graham Tomlin, who sits on the new commission, said the Church, working with others, had a significant contribution to make.
He said: "We have land and resources that can be used to help meet the need for more affordable housing. We have social capital that can be used to uphold people's right to a decent and secure home. We have a long history and expertise in community-building that can be used to shape new developments where people can flourish."
He expressed hope that the nation might be able to re-claim the purpose of housing, adding: "For if our focus were to be on building good homes and strong communities, not merely units of accommodation, our whole approach to housing policy might be transformed."
Tomlin, who was one of the more visible community leaders in the aftermath of the Grenfell fire, said that tragedy "served as a stark reminder of how we have marginalised whole sections of the population in sub-standard housing".
Members of the commission:
Charlie Arbuthnot, specialist in the financing of social housing (chair)
Graham Tomlin, bishop of Kensington
Stephen Backhouse, dean of theology for the local church at Westminster Theological Centre
Chris Beales, fellow, Durham University, researching new housing in north east England and how to build good community
Lynne Cullens, vicar, vice-chair of National Estate Churches Network and former housing officer
Cym D'Souza, chief executive of Arawak Walton Housing Association and member of the Strategic Housing Partnerships in Manchester, Trafford and Stockport
Robert Devereux, former permanent secretary, Department of Work and Pensions
Gill Payne, National Housing Federation and former operations director for the Commission for Rural Communities
Marvin Rees, mayor of Bristol
Christine Whitehead, emeritus professor of housing economics at the LSE