Taking a long-term view and demanding higher standards would set a new benchmark, argues chair of housing commission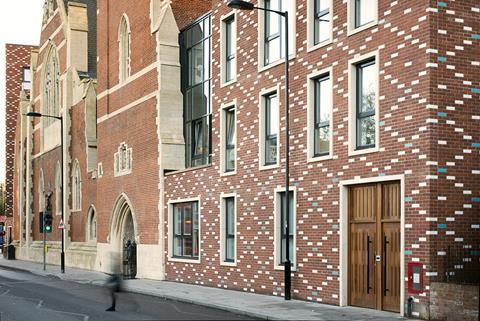 The Church could use its vast landholdings to transform the construction industry for the better as well as helping ease the housing crisis, the chair of the C of E's housing commission told Building Design.
By taking a long-term view of its assets and requiring development partners including architects and contractors to sign up to the five values in the commission's report, it could become a much more influential player in housing development, said Charlie Arbuthnot. The specialist in social housing financing led the Commission on Housing, Church and Community whose report, Coming Home, was launched last month.
It sets out a vision of housing that is sustainable, safe, stable, sociable and satisfying – and includes a series of detailed recommendations for government and society as well as for the Church itself.
If the Church insisted on working only with partners that shared these values, said Arbuthnot, "we start setting a benchmark for a very different ethos. That's exciting. As soon as that becomes normative we have transformed an industry".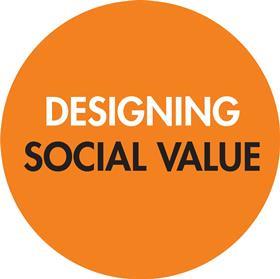 He gives the example of a housebuilder with a bad reputation. "They build stuff and in six months when things start going wrong they don't answer the phones," he said. "That doesn't fit with safe, stable or satisfying housing. If that housebuilder is pitching for a piece of work we'd say, 'Your history suggests our five values aren't important to you. I don't mind if you do it cheaper than the others – our five values are more important."
He admits the values are impossible to police but says they make a "healthy baseline" and if a contractor commits but doesn't deliver, "the next contract becomes harder to win". He also points to the much more enforceable Stewardship Kitemark which is currently in draft form.
It would allow a congregation with no experience of building projects to go to their local authority and say, "We have this land which could help address local housing need but we don't want to release it unless what is built meets the five values. Can we talk about how we steward this well for the common good?"
The Church has nearly 200,000 acres of land, about half of it owned by a patchwork of parishes and dioceses and the rest owned by the Church Commissioners, the Church's investment arm. They have built 3,820 homes in the last five years, just 21% of them affordable.
The Church Commissioners argue their hands are tied by charity law, but moves are now afoot to change the Church's internal regulations which could free them to sell land below market price. Arbuthnot is hopeful this could be completed this year and he and his fellow commissioners are encouraging the Church to aim for a far more ambitious proportion of affordable housing.
They would also like to see the Church choosing not to sell its land but remain long-term stewards, reinvesting rents in further developments. Arbuthnot believes this would result in projects being better designed and built.
"We are absolutely saying that. We want to position the Church to build community really well – and I don't do that if I sell my field to someone who builds the maximum number of units on it for the cheapest price," he said. "If instead I choose to steward it, I'll want to reflect Christ in the way I run it."
We should put co-design at the heart of everything we do

Helen Barnard, Jospeh Rowntree Foundation
The report also listed demands for the government, urging it to create a 20-year, cross-party strategy to transform housing and solve issues from affordability to dangerous cladding. It should include a specific target for the number of homes which are truly affordable, and seek to improve the quality and environmental sustainability of existing housing stock.
The Archbishop of Canterbury, who commissioned the report, said it came as the country faced a "Beveridge moment", linking the current pandemic and the landmark 1942 report that led to the creation of the NHS and benefits system.
Speaking at a launch event for Coming Home, Helen Barnard, director of the anti-poverty think tank Joseph Rowntree Foundation, said: "A lot of people can get behind this in the sector and more broadly and this is the moment to do it. The importance of a safe, warm home you can afford has been brought home to us in an incredible way and we need that economic stimulus."
She added: "There's a focus in the report on listening to tenants but we should go further and put co-design – working with people to design solutions – at the heart of everything we do."