Historic meat market to move to Dagenham after a millennium, along with Billingsgate and Spitalfields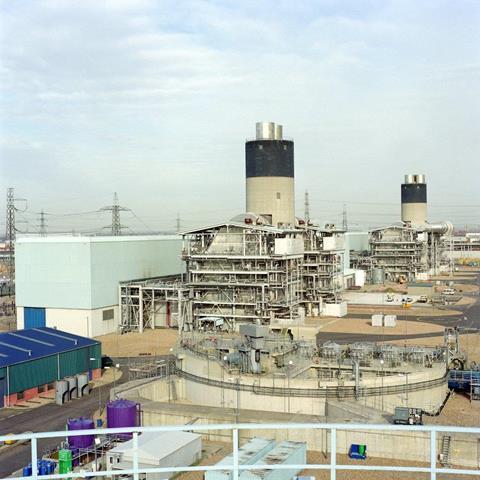 Chetwoods Architects has been picked to produce outline designs for a new wholesale food market for London on the site of a disused power station in Dagenham.
The firm's appointment was revealed today as the City of London Corporation announced it will relocate Smithfield, London's oldest market, from its historic home near Farringdon after 1,000 years.
Smithfield market, which has existed on the site since the 10th century, will be moved, along with Billingsgate and New Spitalfields markets, to Barking Reach power station, an abandoned industrial site at Dagenham Dock earmarked for redevelopment.
Outline designs for the new triple market will go out to public consultation next week, with an outline planning application set to be submitted to Barking & Dagenham council this spring.
The City of London corporation says the move will bring huge growth to the neglected 42-acre site, which was chosen for its size and connections to the rail network and river Thames.
But the news will also be controversial. Previous plans to move parts of Smithfield have come up against fierce opposition. The West Smithfield buildings are already empty and have been earmarked for the new £337m home of the Museum of London, designed by Stanton Williams, Asif Khan and Julian Harrap. The whole area will be transformed when Crossrail opens, with stations at both ends of the market and a huge influx of visitors anticipated.
Catherine McGuinness, policy chair at the City of London Corporation, said: "Our number one priority is to provide a top-quality market environment serving London and the south-east – not just fit for today's needs but also for tomorrow's. The move to Dagenham Dock will enable our wholesale markets to flourish, providing more modern facilities and space for our tenants to grow so that they can continue to support London's food economy."
The Billingsgate fish market, established in the 17th century near the Tower of London, was relocated to Poplar in 1982, while New Spitalfields fruit and vegetable market moved to its current site in Leyton in 1991 after more than three centuries of operation in Spitalfields. Smithfield meat market is the last remaining wholesale market in the City of London.
The relocations are how the City of London Corporation plans to address a "series of pressing and complex challenges" facing the three markets due to limitations of the existing sites.
The early designs, which will be on display at next week's public consultation, will form the basis of an outline planning application expected to be submitted to Barking and Dagenham council this spring.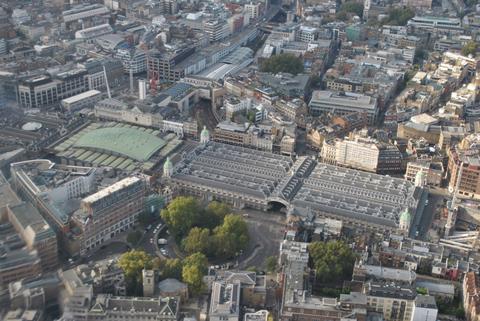 Removal of pylons and remediation works are already underway to make the power station site safe for food markets and are expected to be ready by 2022. Construction of the new market will then take place between 2023 and 2025.
Architects Chetwoods are currently working with the City of London corporation to tweak the designs, which will be released next Wednesday ahead of the first public consultation due to start in the same week.
Approval from Barking & Dagenham council and from a parliamentary bill, due to be introduced towards the end of 2020, will be needed before the scheme can go ahead.
The consultation events:
Wednesday January 29, 4.30-7.30pm: Thames View Community Hall, 3117 Bastable Avenue, Barking, IG11 0LG.
Thursday January 30, 5.30-8.30pm: Barking Learning Centre, 2 Town Square, Barking IG11 7NB.
Saturday February 1, 10am-1pm: St Peter's RC Parish Hall, 52 Goresbrook Rd, Dagenham RM9 6UR.