Mixed-use town-centre project includes 150 homes
Bolton council has granted planning for a 150-home mixed-use town centre regeneration scheme designed by architect Chapman Taylor.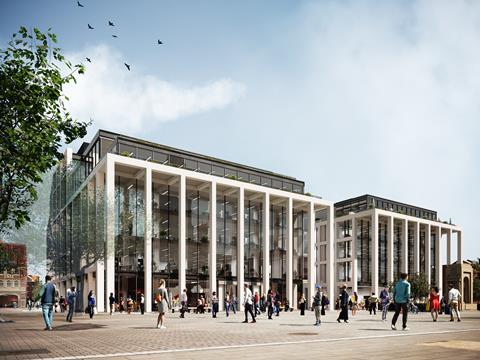 The scheme also includes a 110-room hotel, 10,500sq m of office space and a mixed retail and leisure area dubbed "Bolton Works". The scheme, being developed by Bolton Regeneration Ltd, replaces the existing Crompton Place shopping centre on the site as part of the council's plan to regenerate the area.
The developer is a joint venture between Beijing Construction & Engineering Group International and regeneration specialists Midia Group. Architect Chapman Taylor said the scheme was designed to seamlessly integrate the new buildings into the wider streetscape and urban fabric to help reunite different parts of the town centre.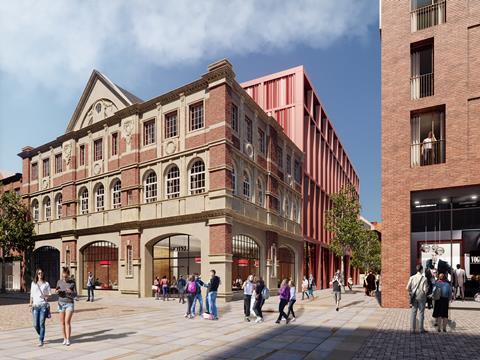 Bolton council deputy leader Martyn Cox said the plans will create a destination combining town-centre living, retail and leisure in a top-quality environment. "It means new homes, new jobs and new businesses coming to Bolton. As the high street continues to face challenges, particularly from the coronavirus pandemic, this is a really significant development," he said.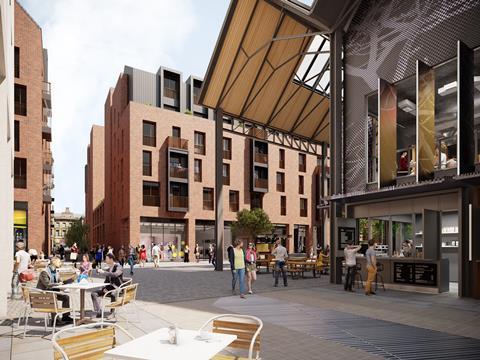 Director of Bolton Regeneration Steven Turner said: "We believe this development will significantly improve the town centre offer, broaden its appeal, complement existing attractions and enhance the surrounding historic fabric. We look forward to commencing the next steps with the aim of starting construction next year."