Practice wins outline approval for 31-storey build-to-rent scheme
Chapman Taylor has won planning permission to replace a four-storey office building in Salford with a 31-storey build-to-rent tower.
The Media City architect's proposals, drawn up for developer Cole Waterhouse, would deliver up to 290 one-, two- and three-bedroom apartments for rent, along with new amenity space and up to 1,000sq m of retail space.
Salford council's planning and transportation regulatory panel gave the plans outline consent at their meeting this month.
Recommending the scheme for approval, Salford planning officers accepted the block would exceed the height of many surrounding buildings, but said "it may reflect a desired future built form character".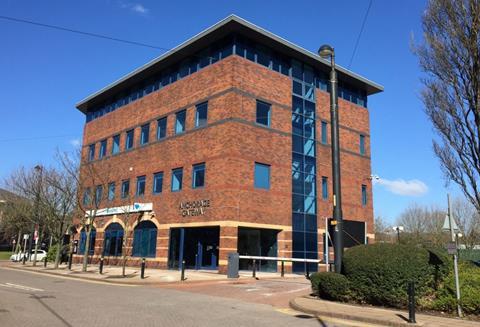 They also noted that a 27-storey building was currently under construction at nearby Furness Quay.
"An increased height building here would act as a focal point and appropriately mark this entry into Salford Quays," officers said.
"The success of the development in achieving this is, however, largely dependent upon its final form and design detailing. This will be resolved at reserved matters stage."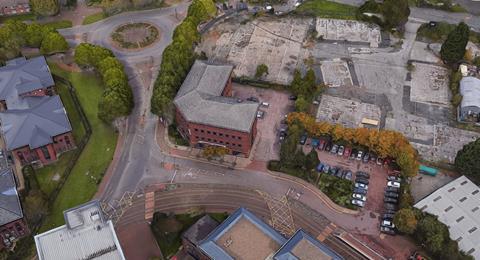 Chapman Taylor director Michael Swiszczowski said the proposals' L-shaped footprint maximised the opportunity for active street frontages at the site and offered a rooftop terrace for residents.
"The development will create the basis for a sustainable and vibrant residential community which enhances the area socially and economically while helping to provide much-needed, high-quality residential space in an attractive landmark building," he said.
Chapman Taylor was lead architect for the first phase of Media City in Salford, which completed in 2010. It is continuing work on the project with Peel Media and L&G Capital.