Architect targets China as UK revenue falls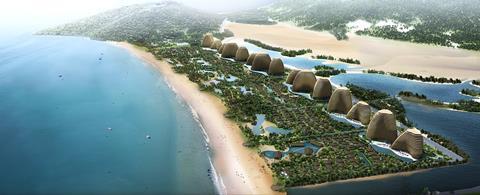 Chapman Taylor saw profit slip in 2018 but said it is targeting more work in China after opening a new office in the country last year.
The firm, which is working on the stalled scheme to revamp the 1970s Brent Cross shopping centre in north London, opened a studio in the capital Beijing last September.
In a note accompanying its accounts for the year to June 2018, the firm said: "Key growth markets have been China and south-east Asia where we expect to see strong growth in the coming financial year."
The firm's work in the UK includes a retail and leisure scheme at Castleford, West Yorkshire, called Axiom as well as redevelopment work in the middle of Coventry.
But revenue in the UK fell 12% to £10.7m while its income from Europe and the rest of the world was up.
Pre-tax profit at Chapman Taylor slipped from £3m to £2.6m while turnover during the period fell more than £500,000 to £35.3m.