Drum-shaped building defers to original 1950s market buildings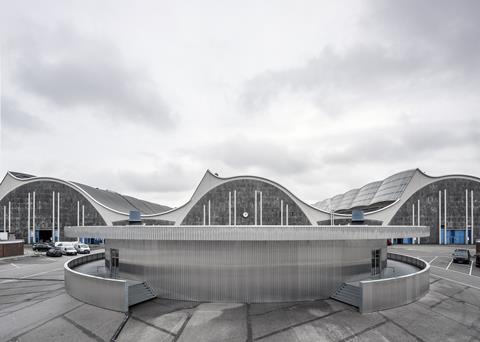 Carmody Groarke has completed a drum-like hospitality pavilion in front of the listed structure of one of Germany's busiest fresh produce markets – which is also Hamburg's biggest theatre.
Hamburg's glass and concrete Grossmarkt is a wholesale market by day but for the last five years has also hosted the 1,700-seat Mehr!, the city's biggest theatre, by night.
Carmody Groarke's €3m circular aluminium pavilion stands in front of the market halls, marking the start of the theatregoer's experience while not getting in the way of the hundreds of delivery lorries arriving each day.
Its low profile is intended not to block views of the original structure which was designed by Bernhard Hermkes and built between 1958 and 1960. It is said to be one of the last examples of pre-stressed concrete building construction in Hamburg.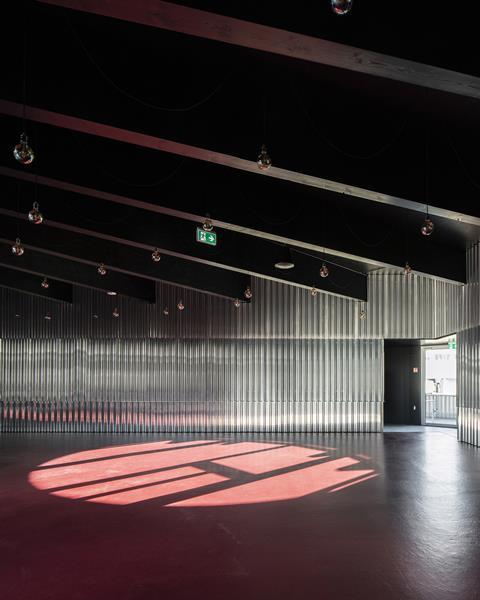 The temporary theatre occupies 6,500sq m of the market halls, with their 20m-high arches a spectacular backdrop. It is due to stage a production of Harry Potter and the Cursed Child next year, but also hosts concerts and other events.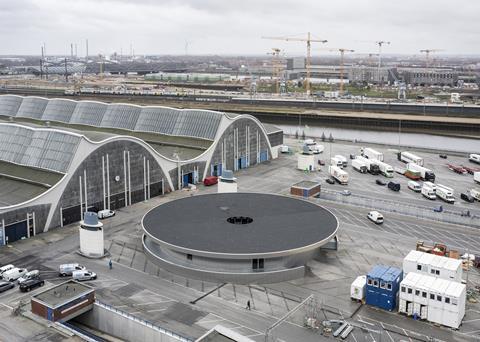 The 1,527sq m Grossmarkt Theatre Pavilion is one of the only hospitality spaces on the 27ha industrial site which is close to HafenCity, Hamburg's redeveloped docks area best known for Herzog & de Meureon's Elbphilharmonie concert hall.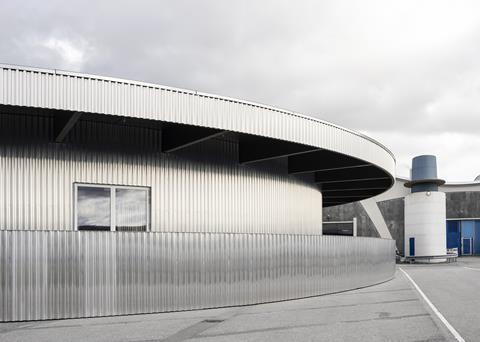 The client, Mehr!, said in a statement: "The pavilion fits perfectly into the heritage-listed site and marks an amazing start for the theatre experience of our customers.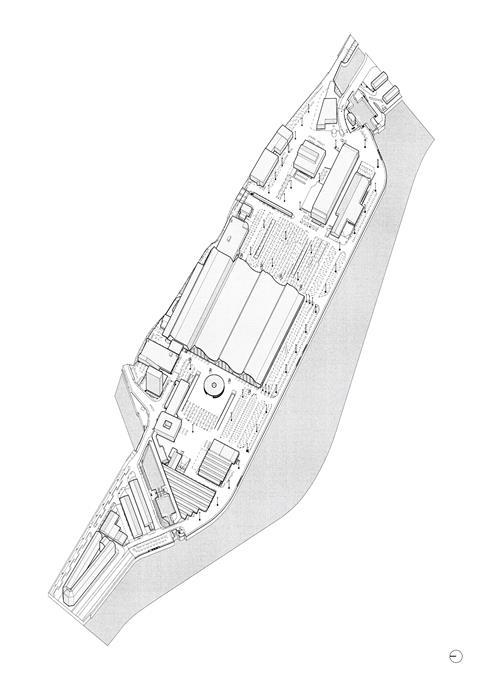 "The noble and restrained design creates a strong visual identity for the welcome experience and pleasant atmosphere in which to host our audience. The pavilion's circular shape enables the theatre staff to have efficient workflows for ticketing, entry procedures and large-scale, intensive catering."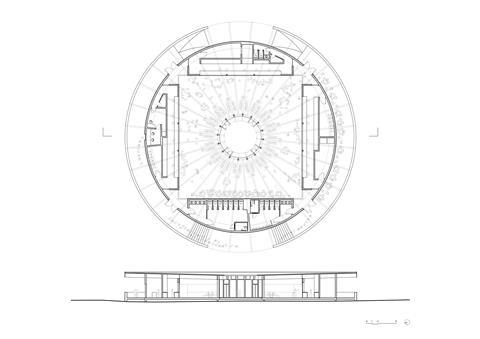 The pavilion's structure is a radial cross-laminated timber frame, chosen for its sustainability and the speed of construction, minimising disruption to the market.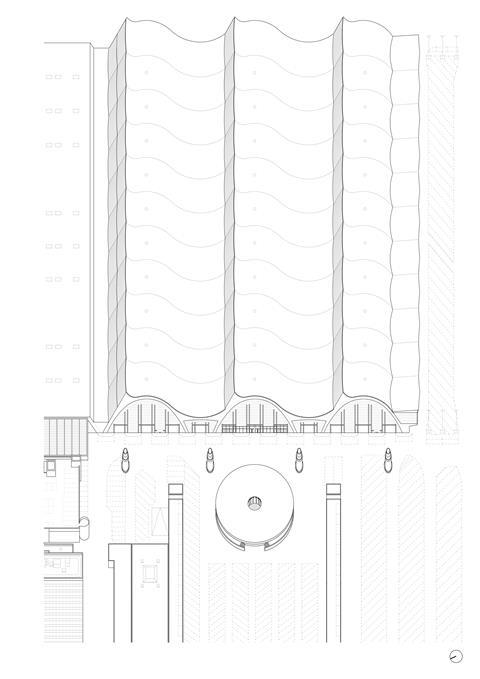 While its exterior form is circular – its perimeter canopy protecting queues from bad weather – the main interior space is square, with toilets and back-of-house functions fitted into the curves.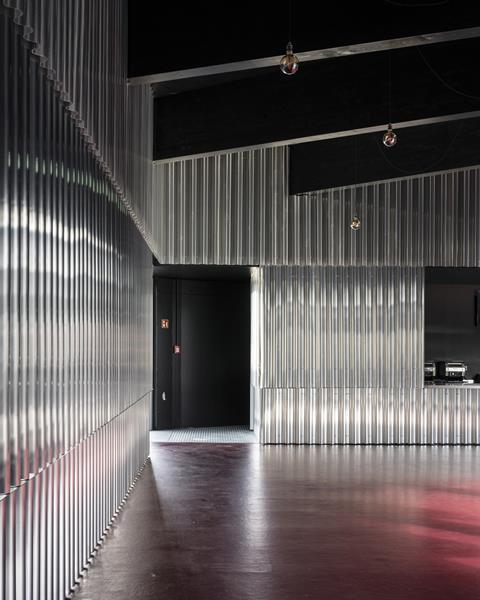 The timber frame has been given a black lacquered finish to create a theatrical environment. An accessible courtyard at the centre of the pavilion passively ventilates the building.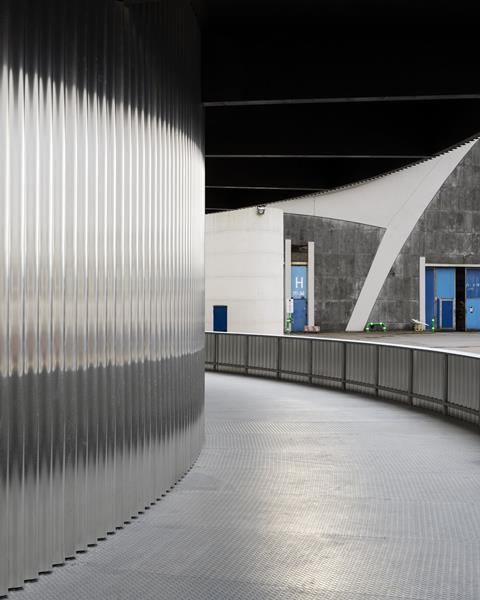 As one of Germany's busiest fresh produce markets, the Grossmarkt turns over 1.5m tonnes of goods every year. The theatre opened in 2015.