Move comes after plans emerge for 21-storey student development at city-centre site
Campaign group the Twentieth Century Society has launched a drive to save a brutalist multistorey car park in Bristol, which is said to be the first of its kind in the UK to feature a continuous ramp.
It has submitted a bid to government heritage adviser Historic England that calls for the Rupert Street car park, designed by R Jelinek-Karl and engineers GC Mander & Partners, to be listed at grade II, which would make it the nation's fourth post-war car park to get protected status.
Bristol-based Alec French Architects has created 21-storey proposals to redevelop the car-park site with a mix of student-housing and co-living space. The development team for the project, which would be run under the Student Roost brand, says a new 412-space car park is part of its vision for the site, along with around 320 student rooms, 250 co-living rooms and ground-floor food, drink and retail space.
The Alec French proposals were put out to consultation in the autumn, ahead of an expected planning application submission later this year.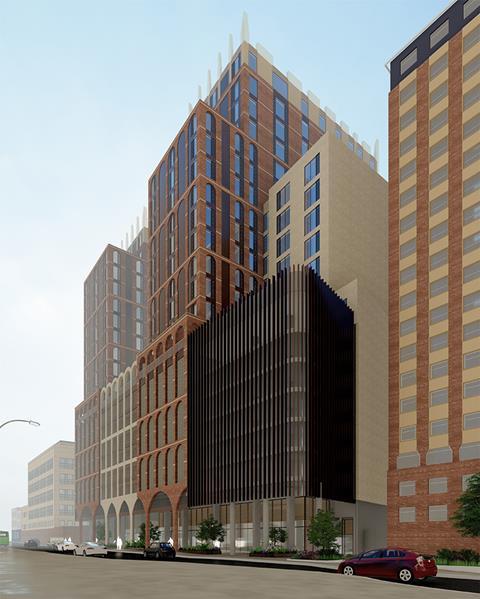 The C20 Society says the existing car park, built in 1959-60 by the Multidek Development Group, is "a superb example of 1960s brutalism" that clearly expresses its function and structure, adding that it was a "true innovator" in the field of car-park design.
It says the car park, which has an elliptical plan and space for 550 cars over six levels that are linked by a continuous half-mile ramp, should be retained and refurbished as a dedicated storage hub for electric and other super-low-emission vehicles.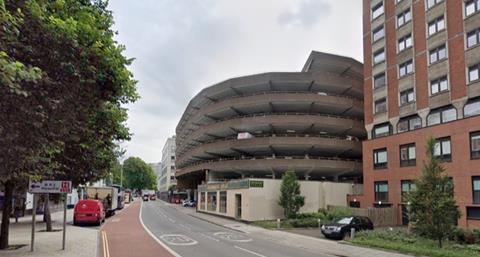 The C20 Society said a 2019 report by the Schumacher Institute indicated that Bristol would require between 6,000 and 23,000 charge points to achieve its target of 100% ultra-low-emission vehicle coverage by 2050. The campaign group said there were currently 81 such charge points.
If Rupert Street car park is granted listed status, it will join the car parks of Preston Bus Station, Coventry Retail Market and the Former Cole Brothers department store in Sheffield with protected status.