Centre is built above three underground rail lines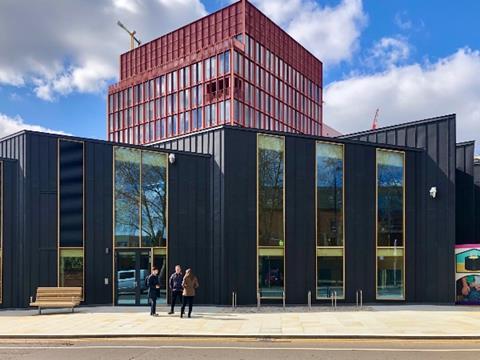 A timber sports hall designed by Bennetts Associates and built just three metres above the subterranean tunnels of the Thameslink railway line has completed construction.
The King's Cross Sports Hall, a community sports centre and gym, is located at the north eastern edge of the 27ha King's Cross development which includes Thomas Heatherwick's £100m Coal Drops Yard.
Its position directly above the three underground lines required extensive use of light-weight materials, including a CLT frame and glulam columns.
Built by Bam and overseen by engineer Arup, the two-storey structure sits on a light-weight concrete substructure running perpendicular to the tunnels below to spread the weight of the building.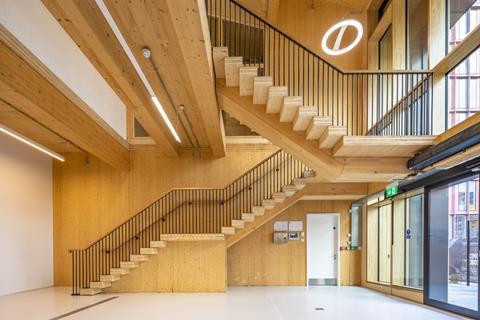 Arup senior engineer Francesco Ferrari said the team was excited by the challenge of the "as light as possible" brief, which required pushing the limits of concrete and timber design to ensure the building and tunnels were safe.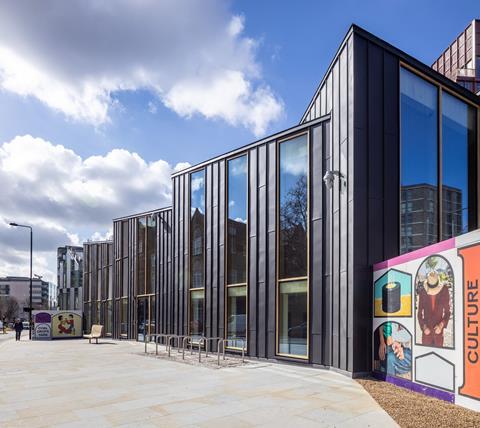 Extensive onsite tests of the concrete had to be conducted to check that the mix was not too heavy, and vents built into the roof to allow the CLT roofing membrane to dry out during construction.
It has been designed to meet a "near-zero carbon" target with a number of green credentials including a connection to the King's Cross Central District Heating and Cooling Network, meaning it will not need to use conventional boilers.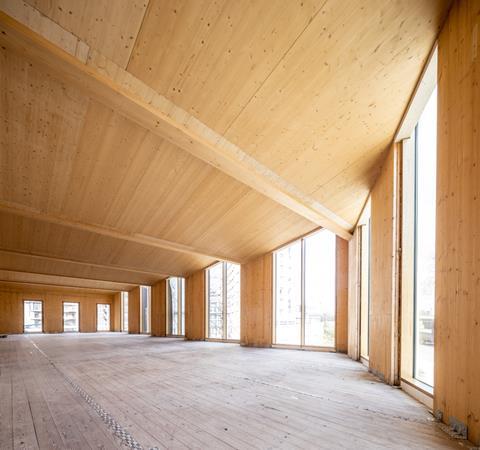 Recent projects by Bennetts Associates include an R&D centre for Jaguar Land Rover in Warwickshire and the new London headquarters for the Royal College of Pathologists in Aldgate.