Nicholas Jewell promoted after 12 years at practice
Ben Adams Architects has promoted its head of research Nicholas Jewell to a newly formed role of chief operating officer.
Jewell has worked for the practice since its founding in 2010, specialising in mixed-use and office projects.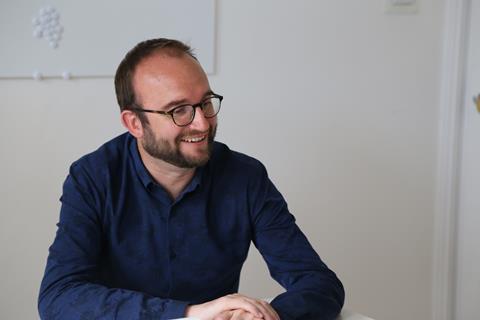 He leads the firm's research activity, looking into opportunities in live projects and providing strategic direction on design concepts, supply chains and energy efficiency.
In his new role he will oversee the operational efficiency of the practice and manage its multiple projects across a range of scale and sectors.
Practice founder Ben Adams said: "Nicholas is a key member of Ben Adams Architects and has been since it was formed in 2010.
"Providing strategic vision and enabling growth at an exciting and pivotal moment for the company. He continues to lead the sustainability and research efforts that inform all our projects at our net zero carbon practice."
Jewell added: "I am delighted to take this position at Ben Adams Architects at an exciting moment for the practice as we explore new and diverse project opportunities and the continued need to evolve the ways that we work in response to the climate crisis."
Jewell has written extensively about China, publishing a book in 2015 exploring new forms of architecture driven by densification.
He also teaches at institutions including the Bartlett and University College London.