Ben Adams Architects' proposals will add three new storeys to 1980s Minerva House
Southwark Council is poised to approve the upwards extension of a 1980s office block that fronts the River Thames a stone's throw from Southwark Cathedral.
Ben Adams Architects' proposals would add three new storeys to Minerva House, which was designed by Michael Twigg Brown and Partners and completed in 1983, taking its total height to nine storeys.
The Southwark Street practice's plans were drawn up for Pontsarn Investments – which is a wholly-owned subsidiary of Great Portland Estates. They would add 6,400sq m of floorspace to Minerva House, giving it a new total of 18,750sq m. Four new roof terraces for occupants of the offices are also proposed, along with the extension and re-cladding of the southern part of the building, which faces Montague Close.
But the plans, first lodged in 2021, have attracted 201 objections, expressing concerns about the impact on grade I-listed Southwark Cathedral and other nearby heritage buildings. Opponents also questioned the need for new office space.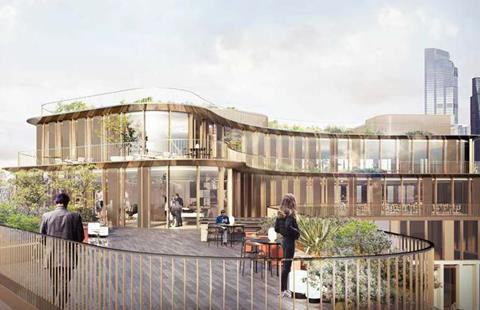 In contrast, a report to tonight's meeting of Southwark Council's Planning Committee said just five comments in support of the proposals had been received.
Recommending the proposals for approval, Southwark planning officers acknowledged an impact on the cathedral and nearby heritage assets, but said it was assessed as "less than substantial" in the language of the National Planning Policy Framework.
They said the fact that the developers had committed to making 10% of the uplift in workspace that the extension of Minerva House would deliver "affordable" for small- and medium-sized enterprises was a tangible benefit of the project that offset the harm. The report said "affordable" meant a minimum of 50% discount on market rates.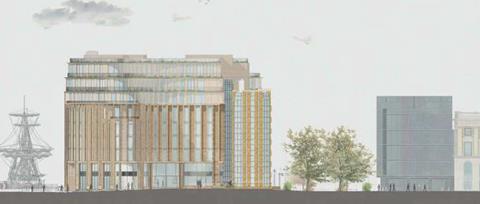 Officers added that the "high quality design" of the re-clad and extended building would also be also be a public benefit.
"When the limited order of harm is considered in the balance it is considered that the public benefits provide the clear and convincing justification for the development sufficient to satisfy the test in the NPPF," they said.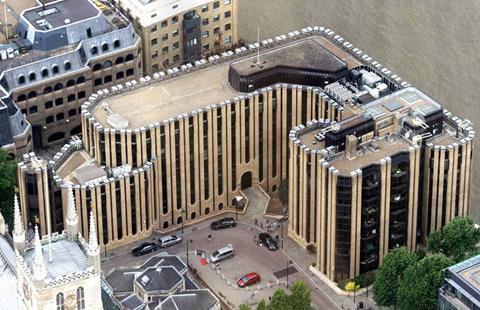 Officers concluded that the refurbishment and extension of Minerva House will help deliver "key aspirations" of the Southwark Plan, including an increase in office space and jobs in the north of the borough, along with sustainable development to contribute to the council's climate-change policies.
In addition to office space, Minerva House also contains 12 flats – but they are not affected by the Ben Adams proposals.
Councillors meet at 6.30pm to determine the application.