Architects have five days to enter BD's annual awards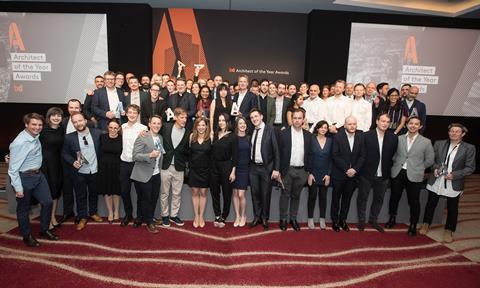 Entries for this year's Architect of the Year Awards close on Friday 1 February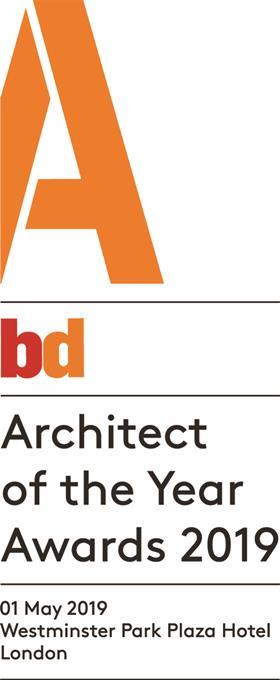 The AYAs are BD's annual celebration of the very best work being produced by practices today.
There are 18 categories this year including the Schueco Gold Award for the best of the best, picked from the winners of the other categories (see below).
New for 2019 is Female Architect Leader of the Year which has been introduced to recognise the achievements of women working in architecture.
Also new for 2019 is Best Architect Employer of the Year. This award rewards architectural practices that promote a high-quality work environment for their employees.
BD editor Thomas Lane said: 'We have introduced two new awards this year to recognise the huge contribution women make to architecture and a good employer award to reward those who are striving to create a high quality environment for their employees.
We have retained all the existing categories which cover everything from individual houses up to large infrastructure projects. There is something for everyone and I would strongly encourage everyone to enter. I'm looking forward to going through the entries which represent the best the profession has to offer."
The event will be held on May 1 at Westminster Park Plaza Hotel, London.
To enter visit: awards.bdonline.co.uk
2019 BD Architect of the Year Awards categories
Small Project Architect of the Year
Individual House Architect of the Year
Education Architect of the Year (nursery to 6th-form)
Education Architect of the Year (higher education)
Housing Architect of the Year
Interior Architect of the Year
Public Realm Architect of the Year
Public Building Architect of the Year
Infrastructure Architect of the Year
Retail & Leisure Architect of the Year
Sustainability Architect of the Year
Office Architect of the Year
Refurbishment Architect of the Year
Architectural Client of the Year Award
Schueco Gold Award - Architect of the Year
Young Architect of the Year Award
Female Architect Leader of the Year
Best Architect Employer of the Year