Audio-visual project will be experienced with eyes shut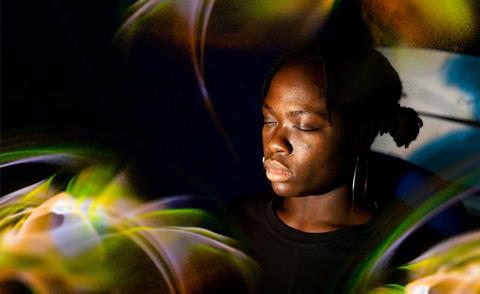 Assemble has revealed details of a collective hallucinatory installation that visitors will experience with their eyes shut.
A flickering white strobe light will stimulate colourful kaleidoscopic illusions inside people's brains, say the creators of Dreamachine.
It is one of 10 free installations across the country that will form part of the £120m national event formerly known as the Festival of Brexit and now named Unboxed 2022: Creativity in the UK.
The installation, conceived by Jennifer Crook, producer of the London 2012 Festival which ran alongside the Olympics, involves subjecting visitors to "stroboscopically induced visual hallucinations". It uses technology inspired by a contraption invented in 1959 by artist Brion Gysin, a friend of Beat writer William Burroughs.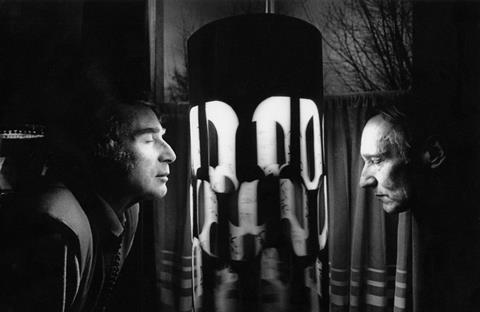 His dreamachine was a paper cylinder punched with holes and placed over a light source on a record player. So remarkable were the effects in the brains of anyone in the room who closed their eyes that he confidently predicted it would replace the TV in America's sitting rooms as people ditched passive entertainment for their own creations.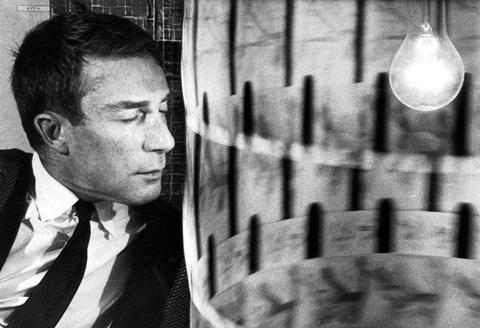 While that did not come to pass, the "flickering light" phenomenon fascinates scientists who still don't fully understand what is happening in the brain.
The 21st-century Dreamachine has been created by a team of designers, technologists, scientists and philosophers. It will open in London in May before touring national capitals.
Visitors will enter a 4m tall modular, timber-framed structure designed by Assemble, described as a "secular temple". Sitting round in an 11m diameter circle, they will recline under a stroboscope, accompanied by a soundscape designed by Mercury Prize-nominated composer Jon Hopkins.
As they shut their eyes they will – the designers say – start experiencing extraordinary bursts of colour, shapes and other hallucinations conjured by their own brains.
Members of test audiences have described the experience as euphoric and even life-changing.
Dev Joshi, the designer and technologist behind the Barbican's Rain Rooms who is also working on Dreamachine, said: "Being inside this thing is a kind of magic. I saw the whole universe go by behind my eyes."
The second part of the experience, which involves moving to an adjacent space to compare notes with other participants, could be more successful than it sounds, with some strangers reportedly chatting about the experience for more than an hour afterwards.
Audiences will also be invited to take part in one of the largest citizen science research projects of its kind. The "perception census" has been designed by Anil Seth, a professor of computational neuroscience, and his colleagues at the Centre for Consciousness Science at Sussex University. It is intended to "shine a light on a mystery that matters: the unseen diversity of the nation's inner worlds", he said.
"We all experience the world slightly differently but we know very little about the diversity of our inner worlds aside from extremes like autism or synaesthesia," he said. Understanding how others perceive the world could help people break out of their echo chambers, he added.
Crook suggested it was even possible that having thousands of people share the Dreamachine experience could help heal divisions exposed by Brexit – the original motivation for the festival. "I don't want to be too lofty, but maybe," she said.
Crook came across Gysin's invention as a teenager when she found his book in an Exeter charity shop. Years later at a Jon Hopkins concert at the Royal Festival Hall, she experienced the euphoria a collective experience can unleash when the entire seated audience spontaneously started dancing.
"It was one of the most extraordinary things I have ever experienced," she said. "I couldn't think of anywhere on earth where that was readily available."
Putting the two together met the festival organisers' "bonkers brief".
Unboxed's chief creative officer Martin Green, who oversaw the delivery of the opening and closing ceremonies at the London Olympics, said: "In an age where we demand everything is explicit there has to be room for the indescribable."
He said Unboxed would be an "extraordinary body of work that beneath it has serious aims".
Other installations include Polinations, a forest of trees in the centre of Birmingham made from sustainable building products created by THISS, an architecture, research and spatial design studio at the Bartlett and London Met, and See Monster, a decommissioned North Sea offshore platform re-erected in Weston-super-Mare.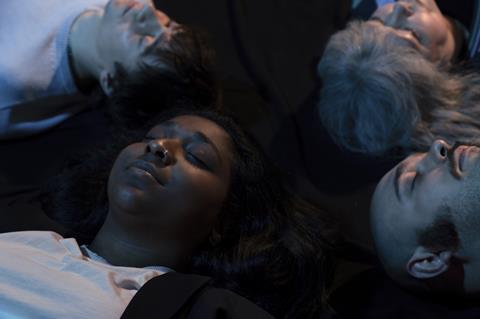 Design challenges
Members of Assemble, the Turner Prize-winning architecture and art collective, were introduced to a basic version of the dreamachine last year, lying on the floor of an empty room at Somerset House.
That experience shaped their approach to the design, along with constraints such as the need for the structure to be transported around the country, for it to be erected in yet-to-be confirmed venues of unknown dimensions and for the technology to be visible while evoking an air of mystery.
Spatial designer Dr Jane Hall said they wanted to create a comfortable but non-proscriptive atmosphere.
They started prototyping last summer and are now working with an off-the-shelf truss frame clad with CLT panels, Molo seating, enclosing the space with curtains. They are also working with ZMA lighting designers.