Finalists get £100,000 to develop proposals for Festival UK* 2022
Assemble and Jason Bruges were today named as among the finalists in a competition to find "open, original and optimistic" ideas for the government's Festival UK* 2022.
The £120m event, which was announced by former prime minister Theresa May and initially derided as the Festival of Brexit, is being directed by Martin Green, one of the people behind the Olympic ceremonies and Hull City of Culture.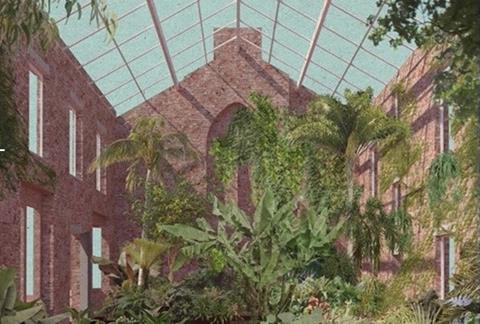 Thirty creative teams were announced today as finalists in a £3m research and development programme to progress ideas that could go on to become one of 10 winning projects. These will be required to "reach millions, bring people together and showcase the UK's creativity and innovation globally in 2022".
The shortlisted teams, which together involve more than 500 organisations and individuals, each receive £100,000 to develop their proposals.
Assemble, which won the £25,000 Turner Prize for artists in 2015 for its Granby Four Streets project in Liverpool, is collaborating with the Centre for the Study of Perceptual Experience and with the Sackler Centre for Consciousness Science. Collective members Seyi Adelekun, Anthony Engi Meacock and Jane Hall are specifically named as being involved.
Another team features ex-Fosters architect Jason Bruges, who studied at Oxford Brookes and the Bartlett before forming his own studio known for its installations that blend architecture with spectacle. He is working with the Alexander Whitley Dance Company, Network Rail, the Royal Astronomical Society and the Institute of Engineering and Technology.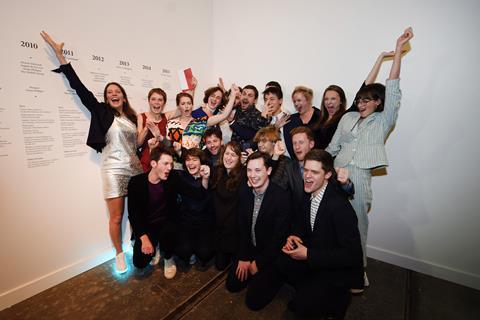 Other teams include economists, naturalists, poetry collectives, orchestras, theatres, museums, small creative organisations, world-famous institutions and big commercial firms.
The festival was originally intended to be a post-Brexit celebration but has been rebranded. Green told the Guardian in January, even before the pandemic hit: "On a very basic level, we are probably due a bit of joy and hope and happiness, and art is really good at that."
A spokesperson said: "Festival UK* 2022 will be 10 open, original, optimistic, large-scale and extraordinary acts of public engagement that will showcase the UK's creativity and innovation to the world.
"Bringing people together in astounding ways, the festival will platform the full range of our creative imaginations by combining science, technology, engineering, arts and mathematics."
The events and installations would be "designed by our most established organisations and renowned individuals, working alongside underrepresented voices and emerging talent" including hundreds of freelancers – some of the people worst-hit by pandemic restrictions.