RIBA president Alan Jones leads tributes to Ted Cullinan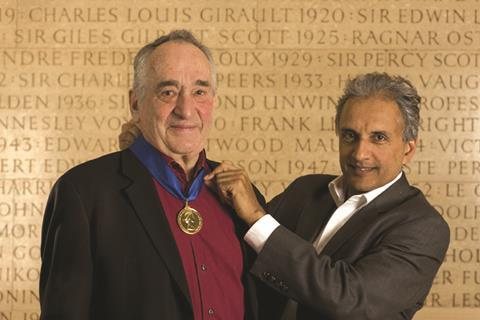 Alan Jones has led tributes to RIBA Gold Medal-winning architect Ted Cullinan, who died on Monday at the age of 88.
The RIBA president said Cullinan would be remembered not only for a legacy of ground-breaking, environmentally friendly buildings but also for being an inspirational teacher and boss.
"Architecture has lost a pioneer," Jones said. "Ted will be sorely missed and fondly remembered for the incredible contribution he made to architecture and society.
"He was a radical thinker, well ahead of his time on environmental issues and building sustainably. I am pleased that Ted was presented with UK architecture's highest accolade during his lifetime – the 2008 Royal Gold Medal – in recognition of his immense talent and leadership.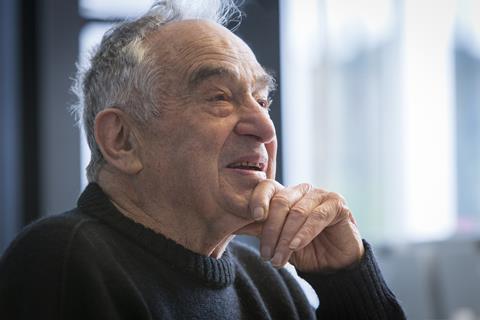 "Not only did Ted shape our landscape – leaving behind dozens of ground-breaking buildings – but he inspired the next generation as one of the great teachers of our times, inspiring thousands of students and colleagues with his enthusiasm, energy and boundless knowledge."
Jones' presidential predecessor Ben Derbyshire – chair of HTA Design – said he had admired Cullinan and his work throughout his career, and was "deeply indebted" to him for his support during his two-year term as president.
"Nobody came closer to embodying ethical professionalism," Derbyshire said.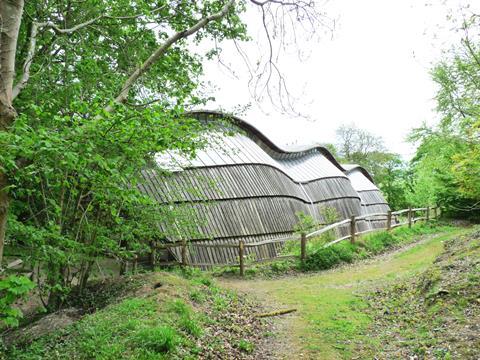 Haworth Tompkins director Steve Tompkins said Cullinan had been "such a force for humane architecture and one of the great communicators".
He tweeted: "Lucky enough to have been around for his inspirational teaching and crits as a student."
Surrey-based architect Gavin Pearce remembered an unflappable tutor.
"Went to a lecture by Ted Cullinan once – the slide projector broke and so he sketched on an overhead projector," he recalled. "He was a master of his craft."
Announcing its founder's death yesterday, Cullinan Studio said the profession had lost an "inspirational figure" and "a true pathfinder for all architects".