Sunak should have gone further, says profession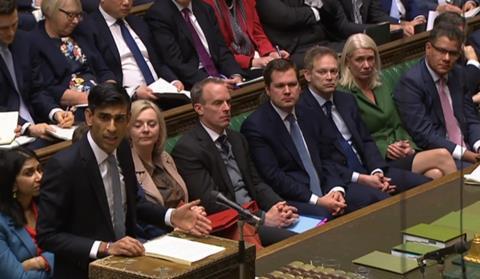 Architects criticised chancellor Rishi Sunak for not doing enough to ensure the built environment is able to play its part in the UK meeting its zero carbon commitments.
Key measures left out of yesterday's Budget included levelling the VAT playing field to incentivise developers to refurbish existing buildings.
>> Read also: Key points from Rishi Sunak's Budget
Former RIBA president Ben Derbyshire, chair of HTA Design, said: "We have long argued for more government investment in the supply of quality, affordable housing so we are pleased to see the Budget response to this, alongside other infrastructure investment.
"We would have liked to see more far-reaching policies deployed in the interests of meeting the legally binding obligation of net zero by 2050.
"Equalising VAT on new-build and refurbishment, investing in a national retrofit initiative on existing stock, and mandating targets on embodied energy in new building are essential."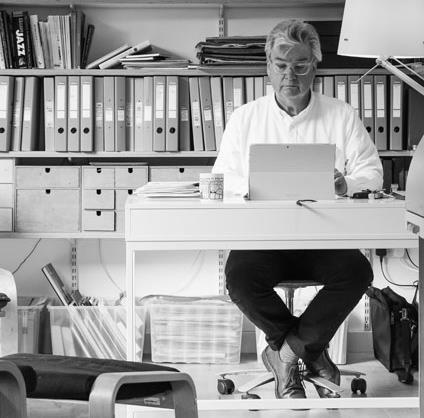 RIBA chief executive Alan Vallance said: "Given ongoing concerns about the impact of coronavirus, and the predominance of SMEs in our industry, it is positive to see specific support in the Budget outlined for smaller businesses and employers.
"The significant spending on affordable, safe homes and infrastructure announced today is welcome, though arguably a decade overdue. To meet ambitious housing targets, we need to work on building high-quality, safe and sustainable homes.
"We will continue to urge the government to spend public money wisely, and ensure that every penny delivers real long-term value for communities as well as our economy. Social value must be at the heart of all procurement processes and spending plans."
Avanti Architects director Adrian Miles tweeted:
Some big figures coming out (and stealing of Lab homework). Will have to see if this can get through disfunctional procurement systems and underfunded council housing delivery departments in time to offset #coronavirus and the next Brexit cliff-edge #budget2020

— Adrian Miles (@Adrianmilesarch) March 11, 2020
The chancellor billed the Budget as one which would 'be about reaching net zero and protecting our environment'. Clearly that did not 'get done'.

Julie Hirigoyen, UKGBC
Alfonso Padro, director of education at HKS Architects on today's Budget regarding investment in Further Education estate: "We are delighted to hear that the government is investing £1.5bn to dramatically improve the entire further education estate.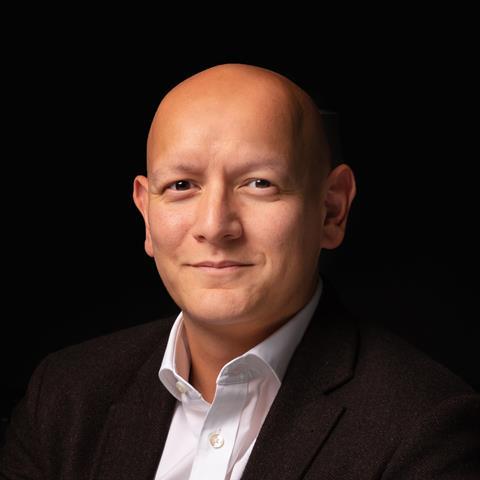 "Investment in further education is vital in the current climate to help develop the skills needed for the UK to thrive in a post-Brexit world.
"We are facing a shortage of vocational skills, for example in the construction and creative industries, and this needs to be tackled imminently.
"The government needs to focus the funding on not only creating spaces where this training can take place but also [ensure it is] aligned with wider teaching curriculums and adaptable spaces that can respond in the future as the demand for skills shifts."
Timber specialists Waugh Thistleton tweeted:
....or maybe you could just incentivise #timber construction
.@RishiSunak? 🤔

Trees are pretty good at storing #carbon you know?!

Our #DalstonWorks scheme sequestered loads of it: https://t.co/LuHuakgpLF#budget #masstimber #climatecrisis pic.twitter.com/ltEOteN12x

— Waugh Thistleton Architects (@WaughThistleton) March 11, 2020
Earle Arney, founder of Arney Fender Katsalidis, said it contained "some promising initiatives", particularly shoring up businesses and 'levelling up' the country through investment in infrastructure. But he said prosperity must start with people being housed properly.
"Although I am encouraged to hear the chancellor announce that 'comprehensive reforms' to planning will be set out today by Robert Jenrick, it's long overdue and I fear it will be yet more tinkering under the hood rather than overhauling our planning system, which we must surely do if we are ever to repair the housing crisis.
"The new chancellor must realise housing development is caught in the handbrake of local politics and that responsibility for planning the homes we need must be moved to higher authorities, with an understanding of the bigger, national picture.
"I would have liked to have seen budget set aside to enable the creation of independent development authorities, along the lines of the Olympic Delivery Authority, equipped with the tools and political clout to deliver high-quality homes at scale and speed across the UK.
"Only by courageously addressing the issues can we get all the wheels moving efficiently and get on with delivering the homes needed to underpin sustained, geographically balanced growth."
Gareth Wilson, partner at design and planning consultancy Barton Willmore, said: "The government has signalled its intention to invest in infrastructure to drive growth focused on innovation and education, all targeted through the re-balancing agenda and administered with renewed emphasis on devolved government.
"Exciting times lie ahead but, as always, the devil is in the detail and the programme for implementation. Infrastructure delivery is inherently long term so the challenge for the chancellor will be to ensure these investments can also generate growth over the short to medium term.
"Next we see the planning reforms which I presume will continue the housing funding initiatives signalled by the chancellor and the drive to 'green growth'."
Julie Hirigoyen, chief executive at UKGBC, said: "Just days ago, the chancellor billed the Budget as one which would 'be about reaching net zero and protecting our environment'. Clearly that did not 'get done'.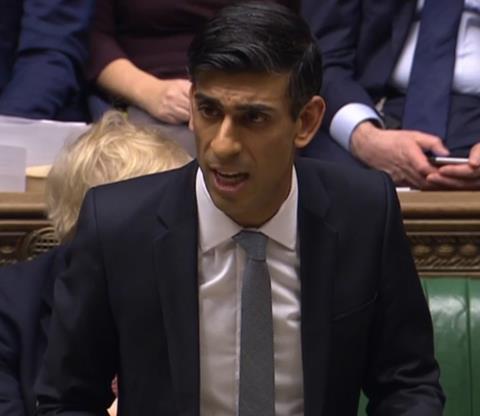 "While coronavirus is rightly at the forefront of everyone's minds right now, the transition to net zero is also incredibly urgent, with this upcoming decade crucial to achieving it. Yet government plans remain incredibly light on detail – especially with regards to buildings, energy efficiency and heat – all of which are crucial planks of a net zero economy. Instead the can has been kicked down the road again, with the promise of 'more detail' in the Treasury's Net Zero Review due to be published ahead of COP26 in November.
"Some welcome measures in today's Budget include funding to improve climate resilience and biodiversity, including through a £200m place-based resilience programme, and, buried within the Budget documents, the extension of the Climate Change Agreement scheme, which incentivises energy intensive businesses to improve their energy efficiency.
"Unfortunately, notably absent from the documents are the government's three biggest manifesto promises on energy efficiency: The social housing decarbonisation fund, Home Upgrade Grants and the Public Sector Decarbonisation scheme.
"There was plenty of talk about homes in today's speech – but no promise that they will help achieve net zero or be affordable to run."
On housing, Brian Berry, chief executive of the Federation of Master Builders, said: "The package of measures to support SMEs through refunding Statutory Sick Pay, making temporary loans and grants available, and support for the self-employed will provide welcome relief to small building businesses and their workers alike.
"An investment of £13.7 billion in housing is welcome news, however, there was no mention of how the government plan to support SME house builders. Master builders are facing major barriers finding land, accessing finance and skilled workers – these will all need addressing if we are to build 300,000 homes a year."
The RICS' Hew Edgar welcomed the £1bn cladding remediation fund but pointed out that "levelling up" the country was not about what is said at the dispatch box. He demanded the £600bn infrastructure pledges be used to transform all parts of this country.
He added: "Delivering green, new housing required an ambitious approach to VAT – not superficial tweaks to stamp duty – so we're disappointed the chancellor didn't support the property industry to retrofit thousands of buildings, turning them into places people would have loved to call home."