Brexit malaise fuels slowdown in London and the south, according to RIBA's latest Future Trends survey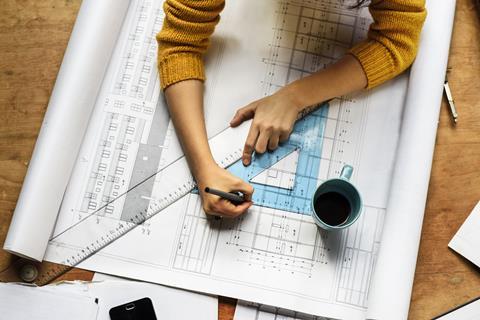 Architects in the north of England and the Midlands are expecting workloads to keep piling up over the next three months but those further south see business falling away.
The latest RIBA Future Trends survey showed that practices in the Midlands and East Anglia returned a balance of +20 – representing the difference between those who think work will increase, and those who think it will decrease.
Firms in the north are the most optimistic posting a balance of +31.
But further south, firms are more pessimistic with practices in London and Wales and the west all returning figures of zero, while the south of England had a figure of -15.
RIBA's head of economic research Adrian Malleson said: "Uncertainty is weighing down on architects' workload, with many reporting there being fewer project enquiries, or projects being delayed or cancelled."
He added firms in London were being hit by the slowdown in commercial work with Brexit playing havoc with sentiment in the capital.
He said: "Architects are looking for a swift and satisfactory resolution to the Brexit process."
The overall RIBA Future Trends figure in March edged up to +5 from +4 the month before.