Climate network calls on ministers to introduce regulations urgently amid 'national scandal'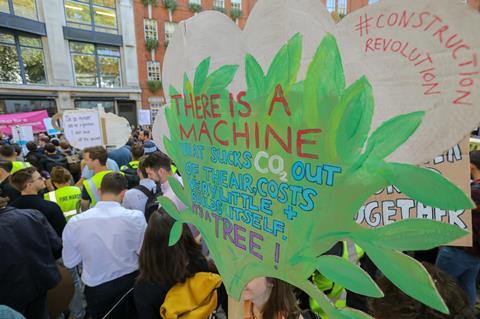 Campaign group the Architects Climate Action Network has launched a push to secure new legislation that would regulate carbon emissions caused by the construction of new buildings and infrastructure.
The 1,000-member organisation of built-environment professionals and students said emissions resulting from construction, known as embodied carbon, in the UK was a "national scandal".
The group is calling on housing secretary Robert Jenrick to introduce a package of regulatory reforms, including the expansion of the Building Regulations to include requirements to assess, report and reduce embodied carbon with a new part – Part Z: Embodied Carbon Emissions. A petition setting out its list of demands to Jenrick has garnered more than 400 names since it was launched on 3 February.
ACAN said there were 149 countries whose annual greenhouse gas emissions were lower than just the UK construction sector's annual output of close-on 50 metric tons of carbon-dioxide equivalent (MtCO2e). The UK construction sector's output makes up more 10% of the nation's whole greenhouse gas output, ACAN said. According to the latest official statistics, the UK generated 454.8 MtCO2e of greenhouse-gas emissions in 2019, 80% of which were carbon dioxide. The 2019 figures are the latest final estimates available.
ACAN said the Part Z regulations it was seeking on emissions would measure compliance through a whole-life carbon assessment that followed British Standard BS EN 15978 and which would place limits on embodied carbon emissions that were set according to building type.
It also wants to see the revision of Approved Document 7, Regulation 7 to introduce carbon limits on specific materials as well as clauses added to the National Planning Policy Framework requiring whole-life carbon assessments for proposals to be submitted at three stages of the planning process.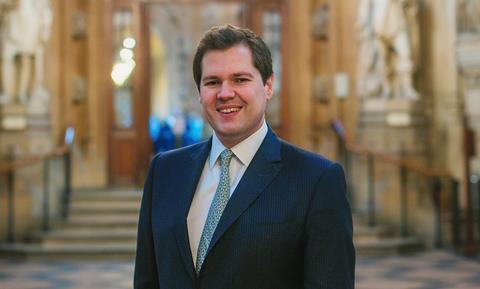 A further measure being sought is the requirement for New London Plan Policy S12, which relates to minimising greenhouse-gas emissions, to be adopted by local authorities around the UK.
ACAN said ministers needed to ask more of the construction sector to combat the effects of climate change and contribute to the government's ambition of net-zero greenhouse-gas emissions by 2050.
"We, like many others in the industry and beyond, truly believe that we must radically change the way we build, given the huge impact of construction on climate change," it said.
"However, without the right regulatory framework, any progress we can make will continue to be extremely limited.
"Enacting regulation to limit embodied carbon emissions is a vital and necessary step that the government must take if the UK construction industry is to play its part in the fight to tackle climate change. It is a matter of when, not if, and we call on the government to act fast. "
ACAN's full Carbon Footprint of Construction report can be read here.