PRP chief blames furlough 'lifeboat' for inflicting unintended pain on supply chain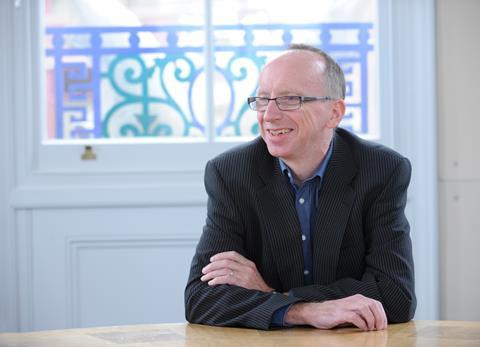 The boss of a leading housing architect has hit out at clients who cynically put swathes of staff on furlough, forcing projects to stop and loading a financial and even mental health strain on consultants further down the food chain.
He likened the move in some cases to abandoning ship at the first sight of an iceberg instead of remaining at the helm to steer the vessel through dangerous waters.
Brendan Kilpatrick, senior partner at PRP, conceded it was right to halt some work in the face of coronavirus and to furlough employees, but added: "Many of the projects being worked on by these members of staff did not necessarily need to stop overnight."
In a piece published in Building Design today, he urged the prime minister to review the effects of the job retention scheme on certain sectors of the economy and to consider carefully how to "wean us off medicine which may be seriously harming some of the patients".
The job retention scheme, which some have calculated is costing the taxpayer £10bn a month, was introduced by chancellor Rishi Sunak in March. It allows firms to furlough staff with the government paying 80% of their wages. Many architects are among the firms to have taken advantage of it. The scheme was originally open until the end of May but has been extended by a month, with the chancellor planning a "gradual" winding-down to avoid a wave of redundancies.
In his strongly worded piece Kilpatrick said while there were compelling reasons for halting some projects, the cost was huge.
"The loss of momentum and inherent knowledge is hard to calculate, as is the cost of re-mobilisation," he writes. "The effects on the team of consultants assembled to deliver the project is akin to the effects of the virus itself – a chain reaction of consequential measures requiring redundancy or furlough or significant reductions in salary or working hours.
"The costs are immeasurable, not only in financial terms but also in relation to the health and mental well-being of employees. The cost of interest payments on debt-funded land which is lying idle and the loss of sales or rental income from stalled programmes is easier to define.
"One can view the actions of certain large companies in shutting up shop as either very cynical or financially astute in protecting their shareholders from fiscal risks."
He said it was worth asking whether the projects would have stopped if the government lifeboat – or coronavirus job retention scheme – had not been launched.
Kilpatrick acknowledged that the financial situation for some clients, especially some housing associations, was "potentially ruinous".