View galleries of the winning entry, finalists and longlisted proposals
Homerton College, Cambridge, has chosen Alison Brooks Architects to design new facilities.
The Stirling Prize-winning practice has been chosen to design the new porter's lodge and principal entrance to the college, which will create the main access point from Hills Road.
ABA beat submissions from leading practices and smaller names including Page\Park, Purcell, Nex and Charles Holland Architects.
In the two-stage competition the practices were asked to create a new entrance appropriate to the size and ambition of Cambridge's newest college, including a new porter's lodge, which welcomes visitors and serves residents, as well as to expand the college library, allowing it to host exhibitions as well as provide study space.
Professor Geoff Ward, principal of Homerton College, said: "Submissions were received from a number of well-known architectural practices who would undoubtedly have produced eye-catching and highly functional answers to the questions posed.
"Alison Brooks have produced a compelling design concept, based on a new 'beacon' building, which will through dialogue and consultation result in a beautiful, multi-purpose and future-facing answer to the college's needs."
Shortlisted designs
ADP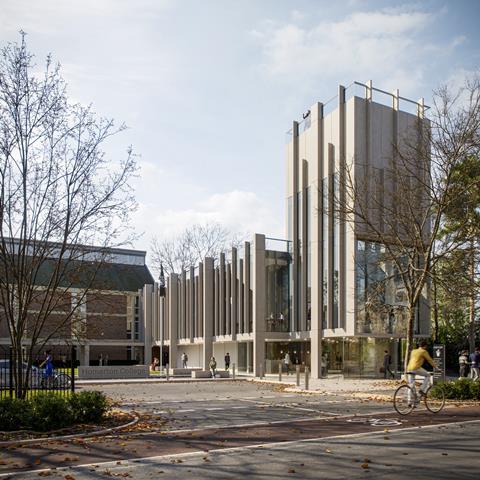 Chadwick Dryer Clarke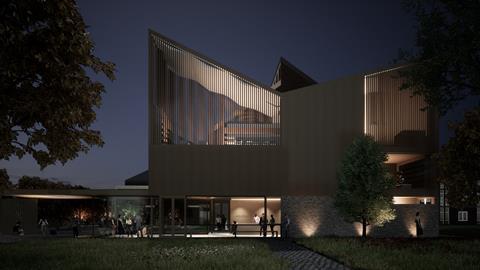 Charles Holland Architects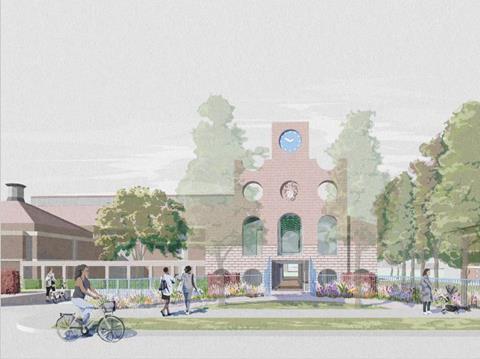 Page\Park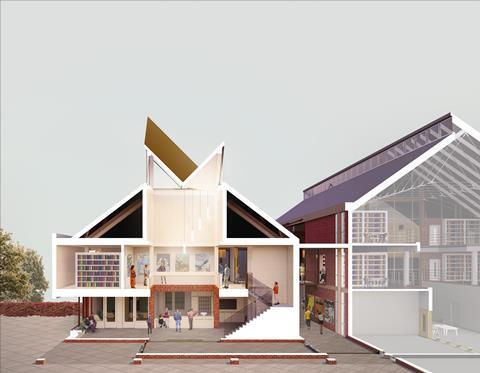 Purcell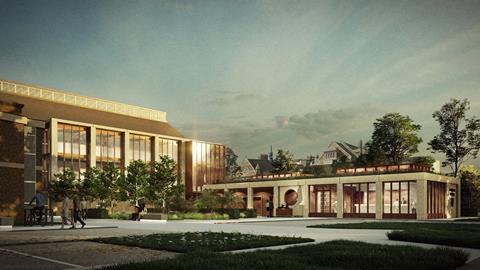 Alison Brooks Architects described the design as the "college lantern". It takes the form of a three-storey mass timber-framed pavilion positioned within a new College Square, in front of the Mary Allan Building.
The ground-floor accommodates the porter's lodge, which includes a large foyer and exhibition area on its northern side, a new glazed link connecting the new foyer to the existing library and a broad veranda to welcome visitors from Hills Road.
A copper-clad structure rising above the lodge will house the Children's Literature Resource Centre on the first floor, above which is a floor of research rooms and a large storage area for books.
Brooks said: "We're very much inspired by Homerton's campus and its arts and crafts legacy. We look forward to producing its first net zero mass timber building."
The win is the latest in a string of projects that the firm - which is the only UK practice to have won the RIBA Stirling Prize, the Manser Medal and the Stephen Lawrence Prize - has secured in the Oxford-Cambridge region, including a reinvention of the Oxbridge quadrangle for Exeter College, Oxford.
Longlisted designs
Cowper Griffith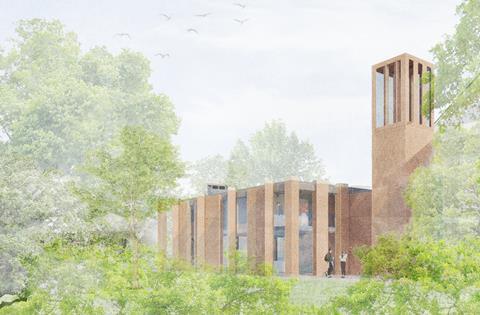 David Kohn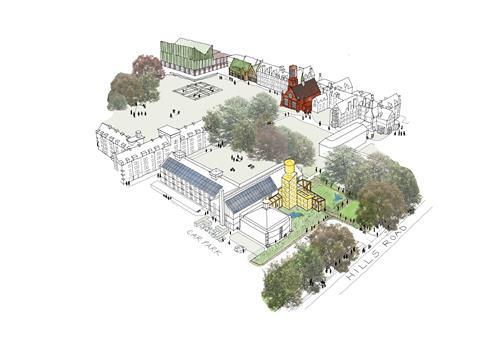 MCW Architects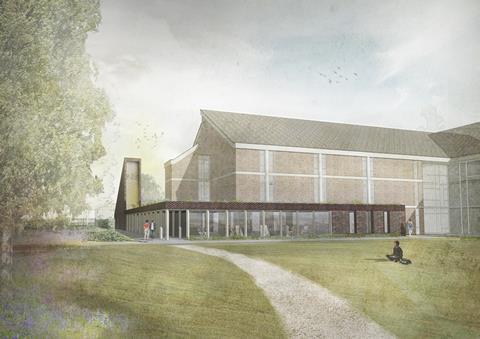 Nex Architecture