Allies & Morrison, Sheppard Robson and Surman Weston score double victories on 42-strong winners' list
Allford Hall Monaghan Morris has picked up more 2022 RIBA London Awards than any other firm, netting three of the 42 accolades distributed.
The practice, co-founded by RIBA president Simon Allford, collected awards for its The Post Building, Hawley Wharf and Breakers Place schemes in the capital, with only one of its shortlisted projects failing to win an award.
Today's RIBA London Awards winners' list also reveals that three-time Stirling Prize winner Foster & Partners' Principal Tower and 2013 Stirling Prize winner Witherford Watson Mann's nearby Brickfields business centre failed to progress beyond the 68-project shortlist.
Allies & Morrison, Sheppard Robson, and Surman Weston all picked up two awards, however. (See the winners' table below for full details.)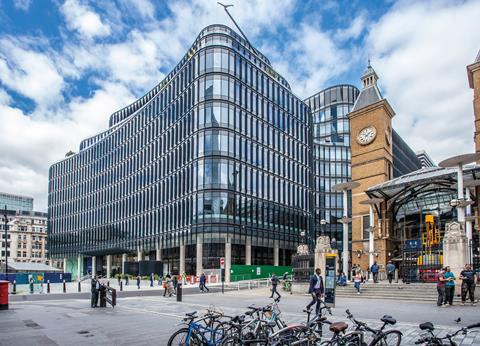 RIBA London regional director Dian Small said this year's award winners showed outstanding design across a diverse range of building typologies and scales that demonstrated "the breadth and excellence" of the capital's architectural output.
"We are delighted to see sustainability at the forefront of our award-winning projects," she said.
"Inventive selection and use of construction materials and a notable shift towards retrofitting and Passivhaus solutions has been clearly demonstrated in projects of all scales, ranging from domestic refurbishments to the masterful reuse of listed buildings.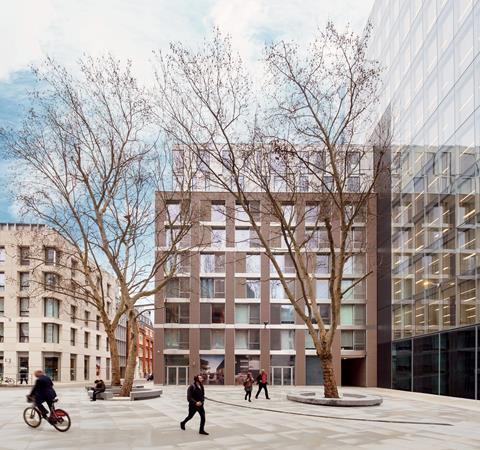 "We see too evidence of the informed public-sector client as a force for good in commissioning high-quality architecture, not just in housing and placemaking, but also in undertaking well engaged community and education-focused projects."
In addition to the main awards, Surman Weston picked up a RIBA Small Project of the Year 2022 Special Award for Hackney School of Food and Hawkins Brown won the RIBA London Conservation Award 2022 for the Plumstead Centre.
Architype's Harris Academy in Sutton won the RIBA London Sustainability Award 2022, while British Land won the RIBA London Client of the Year Award 2022 for Hopkins Architects' 100 Liverpool Street.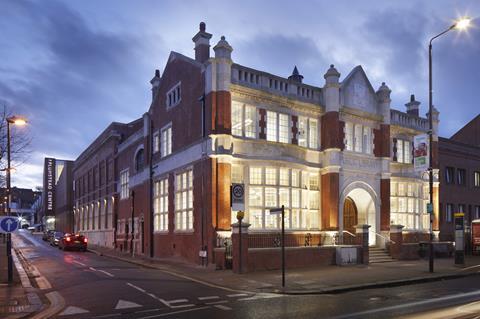 Carlos Sanchez, of Sanchez Benton Architects, was named RIBA London Project Architect of the Year 2022 for Peveril Gardens and Studios.
An overall RIBA London Building of the Year winner will be announced at a ceremony on 24 May. The 42 winners announced today will go forward for consideration for RIBA National Awards. Winners of those accolades make up the pool from which the Stirling Prize shortlist is drawn.
RIBA London Awards winners 2022
100 Bishopsgate, Allies & Morrison with Arney Fender Katsalidis
100 Liverpool Street, Hopkins Architects
198 CAL, CarverHaggard
245 Hammersmith Road, by Sheppard Robson
Artist's Studio in Stepney, Martin Edwards Architects
Barts Square, by Sheppard Robson Robson with Maccreanor Lavington and Piercy & Company
Belle Vue, by Morris & Company
BFI Riverfront, Carmody Groarke
Breakers Place, Nottingdale, by Allford Hall Monaghan Morris
Cromwell Place, by Buckley Gray Yeoman
Ditton Hill House, by Surman Weston
Hackney New Primary School and 333 Kingsland Road, by Henley Halebrown
Hackney School of Food, by Surman Weston
Harris Academy, Sutton, by Architype
Hawley Wharf, by Allford Hall Monaghan Morris
House in Primrose Hill, by Jamie Fobert Architects Limited
Hoxton Southwark, by Lifschutz Davidson Sandilands
Ibstock Place School Refectory, by Maccreanor Lavington
Kiln Place, by Peter Barber Architects
Lambeth Palace Library, by Wright & Wright Architects
LB Southwark SILS3, by Tim Ronalds Architects
Leyton House, by McMahon Architecture
Mews House Deep Retrofit, by Prewett Bizley Architects
Mews House, by creativemass
Mountain View, by CAN
NoMad London, by EPR Architects
Orchard Gardens, Elephant Park, by Panter Hudspith Architects
Peveril Gardens and Studios, by Sanchez Benton Architects Architects with Gabriel Kuri and Nigel Dunnett
Pitched Black, by Gruff Architects
Plumstead Centre, by Hawkins Brown
Royal Wharf Primary School, by Feilden Clegg Bradley Studios
Sands End Arts and Community Centre, by Mae Architects
Sideways House, by Leep Architects
Sir Michael Uren Hub, by Allies & Morrison
St John Street, by Emil Eve Architects
St John's Church, Hackney, by Thomas Ford & Partners
The Library House, by Macdonald Wright Architects
The Post Building, by Allford Hall Monaghan Morris
Tree House, Ealing, by Fletcher Crane Architects
Victoria House, Bloomsbury, by Hutchinson & Partners
Woods Quay, by Architecturall Ltd
Yorkton Workshops, by Cassion Castle Architects