Midlands scheme set to open in 2021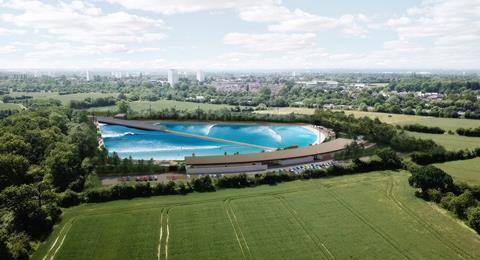 Plans for a £25m surf park east of Birmingham have been submitted for planning by Huddersfield-based architect A&DP.
The proposals would see a 5.4-acre artificial lagoon built in Coleshill, Warwickshire, more than 100 miles from the nearest beach - making it the UK's most landlocked surf park.
The lagoon will seek to replicate aspects of a coral reef - with the wave generator expected to create surf of up to 2m.
Subject to planning approval, construction could begin before the end of this year, with the wave park set to open by spring 2021.
The plans for the park, which will be called Emerge Surf Birmingham, include a heated outdoor pool, surf school and a track for electric skateboards.
South African world champion surfer Grant "Twiggy" Baker is an ambassador for the project, which is also being backed by British surfers Peony Knight and Luke Dillon.