Opening exhibition contains work by Tom Emerson, Sam Jacob and Niall Hobhouse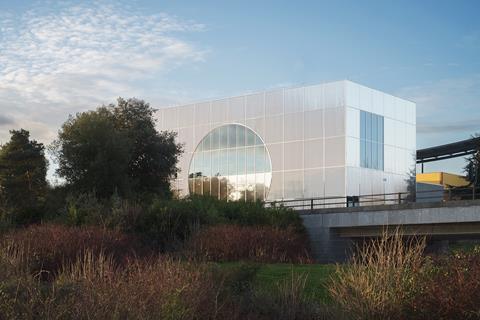 6a's redevelopment of Milton Keynes' MK Gallery opens to the public tomorrow.
The architect has more than doubled the size of the existing building, which opened in the late 1990s, by adding a second structure.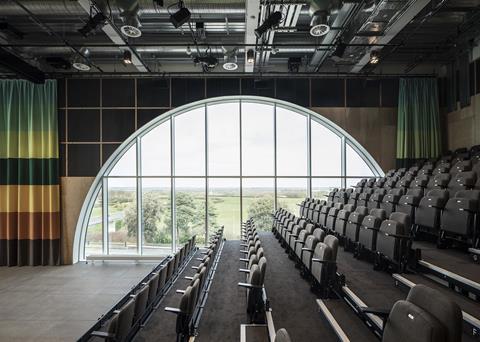 It now contains five exhibition galleries totalling 500sq m and a learning and community studio, as well as a 150-seat auditorium called the Sky Room.
The polished stainless-steel exterior surfaces – dominated by straight lines but pierced by a giant circular window – are said to be inspired by the city's original grid and the geometries of the adjacent Campbell Park.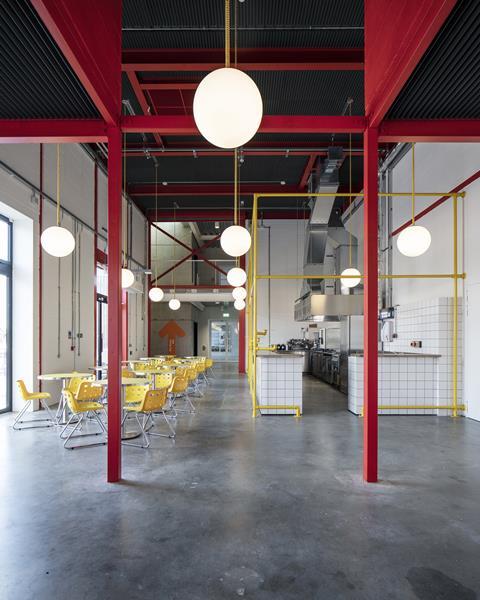 Signs referencing the town's past have been added to the facades: a double-headed axe and a red neon heart, the first ever logotype for Milton Keynes.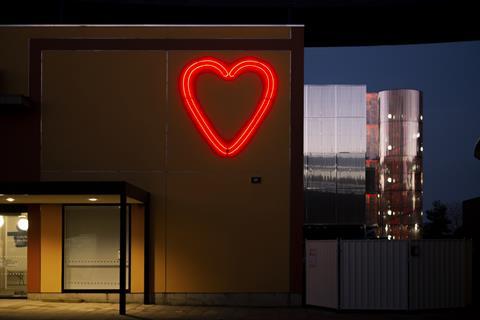 The colour scheme in the new entrance revives the original gallery's "sandstone and terracotta" facade of 1999.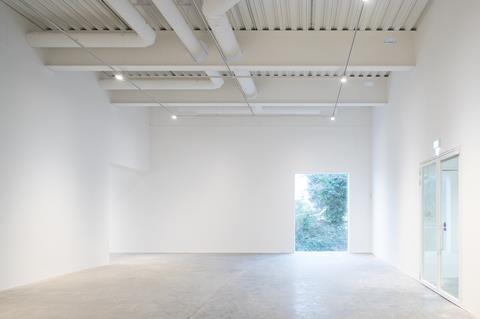 Artists Gareth Jones and Nils Norman were commissioned, in collaboration with 6a and graphic designer Mark El-khatib, to create City Club, a sequence of new public spaces in and around the new MK Gallery. Inside, these include the foyer, café/bar and Sky Room. Outside, they include a playscape, garden and a new façade for the existing gallery building.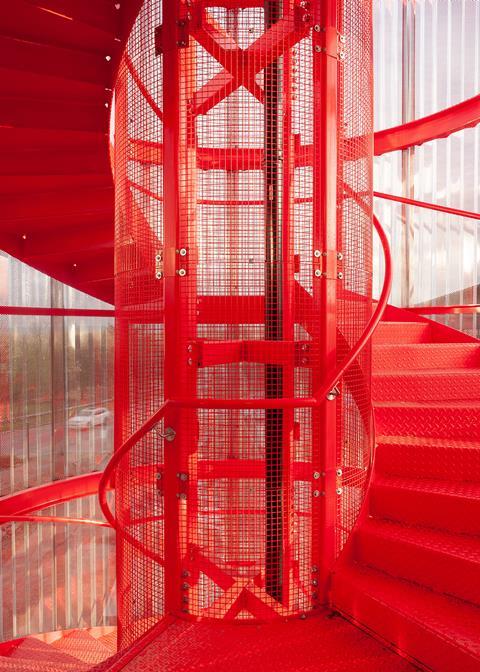 MK Gallery is located at the top of Midsummer Boulevard next to Milton Keynes Theatre.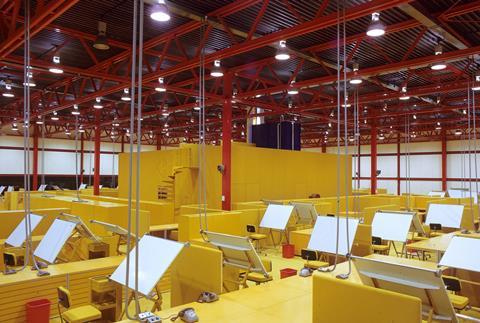 The opening exhibition, spread across all five galleries, is The Lie of the Land curated by MK Gallery director Anthony Spira with Sam Jacob, Claire Louise Staunton, Fay Blanchard, Tom Emerson, Gareth Jones and Niall Hobhouse.