Developer signs up to overhaul site next to major London rail terminal
David Chipperfield's planned £600m redevelopment of Elizabeth House next to London's Waterloo station has been revived by new owners.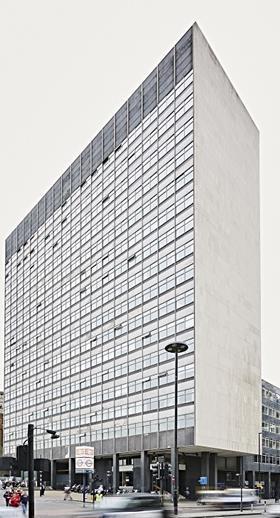 Developer HB Reavis has bought the scheme from previous clients London & Regional and Chelsfield for an undisclosed sum. It has planning permission for two new buildings and public realm.
Elizabeth House has been earmarked for an overhaul for more than a decade, but various planned schemes have faced fierce opposition.
The Chipperfield design replaced the 'Three Sisters' by Allies & Morrison, a trio of towers up to 33 storeys, which was thrown out by the government in 2009 following objections by Westminster council and English Heritage.
Westminster council and English Heritage once again teamed up to mount a legal challenge to the later David Chipperfield plans, arguing the office blocks planned were too large and bulky - but the High Court waved the scheme through three years ago.
The David Chipperfield scheme comprises a 29-storey building to the north, providing offices and residential units, with a 10-storey building to the south providing office and retail space. The scheme will deliver 945,000ft² of development, including 753,000ft² of commercial floorspace, 142 homes and public space totalling 192,000ft².