Homeschool challenge: Children – draw a real or imagined castle and stand the chance of winning £100 in art supplies. Plus see last week's winners
The deadline for Building Design's next Junior Wonders art competition is Wednesday February 10.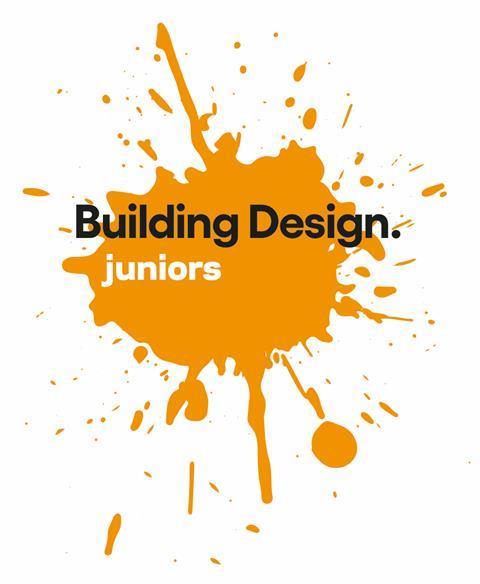 This week we're inviting children to draw or paint a castle, real or imagined, and explain why they like it.
RIBA president Alan Jones is judging this week's competition.
We have created two categories, the first for children aged 5-8 and the second category for those aged 8-11.
The prize for the winner in each category is a £100 gift voucher from art materials supplier Cowling & Wilcox.
The contest is open to our international readers as well as those in the UK.
We were amazed by the number and quality of entries last week, with judge Simon Allford, co-founder of architecture practice AHMM and the RIBA president-elect, finding it very difficult to pick his favourite drawings of homes (see below).
Once your child has finished their drawing or painting, please click on the link below and log in with the email address of the parent/guardian (must be over the age of 18, as we will use these details to contact you about the child's submission).
> Click here to upload your drawings
Once you are logged in, fill in the information fields on the online form and click on this week's category of 'castles'.
You'll be asked to include:
your child's full name
their age and date of birth
the name and location of their favourite castle
a short explanation – in their own words – of why they chose this building (no more than 100 words!). Please include this text in the online form, but you can additionally send in an image of your child's hand-written explanation as an additional photo upload.
Then click on the upload button on the bottom of the form and attach a photograph that you have taken of your child's drawing. Please name the image file clearly with your child's name and the building they picked.
All drawings of castles should be uploaded by 5pm on Wednesday, February 10.
So get drawing, and good luck!
Last week's winners
If you're looking for inspiration check out last week's winners and highly commended. Congratulations to them and to everyone who entered - we were thrilled to see evidence of such talented young designers.
Age 5-8 category
Our judge Simon Allford said: "It's been a real pleasure to look at all the wonderful entries, that captured the extraordinary imagination of the children in the 8 and under category. It was very difficult to choose between them – they were all dream houses and they are all winners!
"But as I need to choose one my winner is 'My favourite fun home', a beautiful section of a house any of us would love to live in.
"And my highly commended is a beautiful pastel drawing of a tower house traversed by slides – 'Imaginary location'."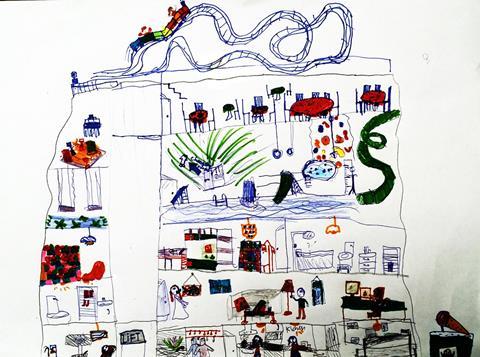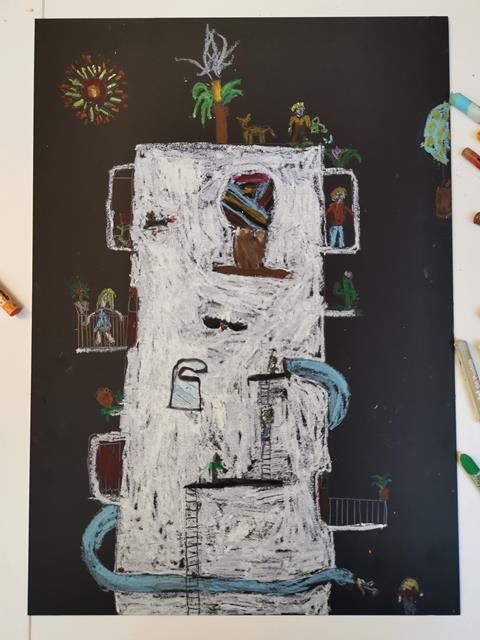 Age 8-11 category
Simon said of this category: "The under-11s was just as difficult to judge as the under-8s! With another inspirational collection of boat houses, float houses, rocket houses and all the places we'd love to escape to.
"But my winner is a 'A Fun Home for Class 4' a magic stack of houses in an extraordinary beautiful polychromatic piece of vertical city living. Even more importantly, in a Google class lockdown, this drawing is a home for class 4 – one huge social bubble!
"My highly commended is 'Sam's Storey Treehouse in the Forest'. Cleverly getting around lockdown and being trapped in doors by creating a home in the sky. A beautiful cartoon like exploration of outdoor living."