This week's competition theme is 'fun or favourite homes'
Two winners have been selected in the first week of our BD Junior Wonders drawing competition which received around a hundred entries.
Our first theme was tall buildings and Jack Pringle, past RIBA president and current chair of its board of trustees, judged the entries.
The winner in the the 8-11 age category is Niamh Smith for her drawing of the Gherkin, which our judge described as: "A joyous artwork, full of life, colour and detail. And who cares if the gherkin wobbles a bit?"
In the same category Amy Ashton's Empire State Building was highly commended for providing: "A dizzying drone's-eye view with well-managed perspective."
In the 5-8 category the winner is Izzy Unwin for her drawing of the Golden Lane Estate, which Pringle praised: "Izzy's sketch of the Golden Lane Estate Tower is bold, clear and colourful with a good attempt at perspective."
Two contenders were highly commended, Zachary for his depiction of the BT Tower: "A charming and confident drawing with good use of colour and shade", and Eloise Unwin, who picked Liverpool RC Cathedral: "Eloise's drawing epitomises the loose early sketches architects often do and she has captured the essence of the cathedral."
Well done to our two winners, who will recieve a £100 gift voucher for art supplies, and to the children who were highly commended - and to everyone who put so much effort and thought into their artwork. The standard was amazing, thank you for taking part.
And we want the fun to continue, so see below for how to enter more of your work this week - which will be judged this time by Simon Allford, co-founder of architecture practice AHMM and the RIBA president-elect.
Building Design Juniors – drawing competition continues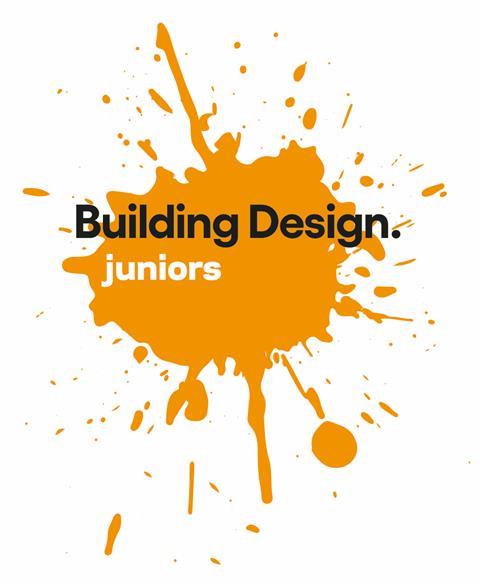 Because of the overwhelming number of entries we received last week we are delighted to continue the competition this week with the theme of "fun homes".
We have also decided to launch Building Design Juniors, an ongoing initiative centred around inspiration and learning for children interested in buildings and architecture.
For this drawing competition your children can pick a fun home, real or imagined, draw or paint it and explain why they like it.
We have created two categories, the first for children aged 5-8 and the second category for those aged 8-11.
The prize for the winner in each category is a £100 gift voucher from art materials supplier Cowling & Wilcox.
The contest is open to our international readers as well as those in the UK.
Once your child has finished their drawing or painting, please click on the link below and log in with the email address of the parent/guardian (must be over the age of 18, as we will use these details to contact you about the child's submission).
Click here to upload your drawings
Once you are logged in, fill in the information fields on the online form and click on this week's category for 'fun homes'.
You'll be asked to include:
your child's full name
their age and date of birth
the name and location of their favourite fun home
a short explanation – in their own words – of why they chose this building (no more than 100 words!). Please include this text in the online form, but you can additionally send in an image of your child's hand-written explanation as an additional photo upload.
Then click on the upload button on the bottom of the form and attach a photograph that you have taken of your child's drawing. Please name the image file clearly with your child's name and the building they picked.
All drawings of fun homes should be uploaded by 7pm on Sunday, January 24. The winner will be announced next week.
So get drawing, and good luck!