Practice and local firm picked for New City Bridge project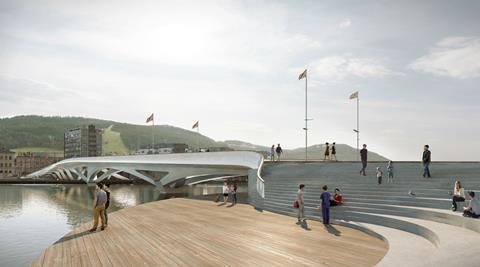 Knight Architects has won a design competition for a new river crossing in the Norwegian town of Drammen.
The practice – along with local firm SAAHA, engineer Degree of Freedom, and landscape designer Asplan Viak – had its design picked ahead of two other teams for the pedestrian and highway structure across the Drammenselva, some 35km southwest of Oslo.
Runners up were a second team featuring Degree of Freedom, NUNO arkitektur and Studio Oslo Landskapsarkitekter; and Team 3, which featured Oslo-based Alt.arkitektur, EFLA, BEaM and Dronninga and was led by Lars Martin Dugstad.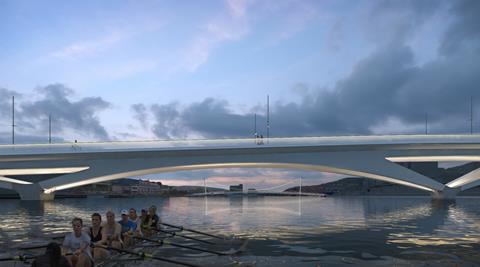 Knight said its winning design for New City Bridge had a "unique asymmetrical appearance" because electrified rail lines on the south side of the river required "maximum headroom", while the north-shore connection was street-level.
"Looking from the south, the descending set of arches introduces a sense of rhythm, reflecting the dynamic movement of a stone skimming across the water's surface," it said.