Plans will create flats in grade II stately home and grounds
JAA has won planning permission for proposals to restore a grade II-listed stately home on Historic England's "at risk" list as part of a scheme that will deliver seven new apartments and five new-build homes in its grounds.
Southwark council this week approved the proposals for Beltwood House, which dates back to 1851 and was one of the earliest villas to be built at Sydenham Hill. The building was significantly remodelled in 1914-15, but has been on the "at risk" list since 2011.
JAA's proposals were drawn up for applicant Gregory Coram and will also see the refurbishment of Beltwood's arts & crafts gatehouse, as well as the creation of a new gatehouse, a new detached house in the grounds and a new communal entrance to the main house.
The scheme will also involve the demolition of outbuildings including a stables and a worker's cottage for replacement with three of the new homes.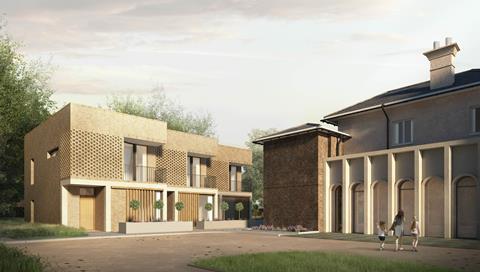 JAA director Jenny Fleming said the practice had worked closely with Southwark council and Historic England to create a "heritage plus" scheme for Beltwood that will restore the house and its 1.2ha grounds, bringing them back to residential use for the first time in almost 70 years.
"We are delighted with the planning outcome, and the unanimous approval indicates that the right decision has been made after 20 years of dereliction on this important local landmark," she said.
"A large part of the success must go Southwark's planning and design & conservation teams, who entered into the process with a truly collaborative approach which one can only highly commend, as well as a great all-round effort from the rest of our excellent design team.
"We are now looking forward to the next stage and returning Beltwood to its former glory."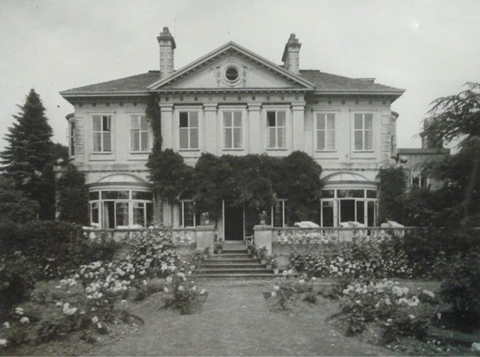 Beltwood has not been used for residential purposes in planning terms since the late 1940s, when it was put into service as the Sydenham Hill Invalid Babies' Hospital. It was subsequently used as student halls of residence and also as a branch of the YMCA.
Later attempts to find new uses for the building – such as a residential care home, a wedding venue, and a cosmetic surgery clinic – foundered due to a combination of the house's listed status, and its location within the Dulwich Wood conservation area, financial viability and local opposition.
The house was listed in 1993, a decision JAA said was "largely" based on its ornate Adameseque detailing and interiors.